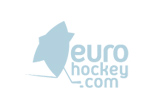 Did you find any incorrect or incomplete information? Please, let us know.
Aleksandr Steblin elected president of the Russian Hockey League
Honorary President of the Russian Hockey Federation Aleksandr Steblin was named the first President of the new Russian Hockey League (RHL), created as the highest level of amateur hockey. A former Spartak Moscow player, Steblin worked from 1994 to 2003 at IIHF marketing department and from 1997 to 2006 was the President of Russian Hockey Federation
(23 Apr 2012)
Vyacheslav Fetisov new RAHL Chairman
Former star player Vyacheslav Fetisov was named new Chairman of newly created Russian Hockey Amateur League. Fetisov, recently in KHL board as Director, will take carte also of "Dalnyi Vostok" (Far East) RAHL conference.
(05 Apr 2012)
Past league results:
League standings:
Historic statistic:
Individuals records:
Glasgow Clan of the British Elite League (EIHL) have terminated the contract of their Chief Executive. Read more»
At its first ever partecipation, Croatian team finished with a perfect record the Continental Cup Group A Read more»