Jamaica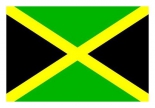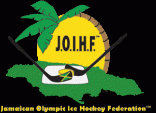 Jamaica
Address: Jamaican Olympic Ice Hockey Federation
59 Grosvener Terrace
Kingston 8
Jamaica
Phone: +1 720 810 3204
Email: JOIHT@joiht.org
Year founded: 2011
Year incorporated: 2012
Did you find any incorrect or incomplete information? Please, let us know.
The Jamaican Olympic Ice Hockey Federation was founded in 2011. Jamaica has one ice rink and currently 20 players but aims to grow the game and fulfill the criteria to participate in IIHF tournaments in the future.
The organization is chaired by Edmond L. Phillipps Jr., and his son Edmond R. Phillipps, a player and Level 4 coach, is the CEO. Both are Americans of Jamaican descent who want to develop their favourite sport in the country of their heritage.
Jamaica is the first Caribbean nation that joins the IIHF.
Number of teams in our database: 1
Registered players: 20
Number of arenas in our database: 0
Year ice hockey association was founded in: 2011
Kaunas City celebrate the qualification to the second round of Continental Cup with a ten-goals victory over Skautafelag Rejkyavik Read more»
Estonian champion wins KHL Zagreb ensuring first place for the home team Read more»