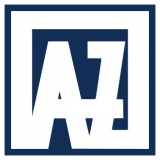 AZ Heimstaden Havirov
Short name: Havířov
Name in original language: AZ RESIDOMO Havířov
Nickname: Azet
Year of foundation: 1928
Colours: black, white, blue
Club status: active
Address: Těšínská 1296/2a
736 01 Havířov - Podlesí
Phone: +420 596 411 453
Fax: +420 596 411 453
Email: hokej@hc-havirov.cz (secretary), manager@hc-havirov.cz (GM)
Did you find any incorrect or incomplete information? Please, let us know.
Season 2023-2024
Current roster
season 2023-2024
* no longer in the club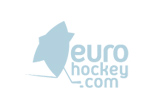 Adress: Těšínská 1296/2a
736 01 Havířov - Podlesí
Capacity: 5100
Opened in: 1968
The rise of the club from regional competitions all the way to 1.liga came in 90s and in 1999 Havirov has bought rights to play in Extraliga from nearby Opava. However, the club failed to find a major sponsor and after couple of seasons at the wrong end of the table was finally relegated in 2003. Last succes came in 2006 when Havirov earned a respectable 3rd place in 1.liga. Financial problems and significant debt forced the club to sign off the 1.liga during 2009/10 season and face relegation amid uncertain future. However, a new company was formed, local players brought together and the team entered 2010/11 season of 2. liga.
from 1928 to 1966: KCT Lazy
from 1966 to 1995: AZ Havirov
from 1995 to 1999: HC Havirov
from 1999 to 2010: HC Havirov Panthers
from 2010 to 2011: AZ Havirov
from 2011 to 2017: HC AZ Havířov 2010
from 2017 to 2020: AZ RESIDOMO Havířov
from 2020 to present: AZ Heimstaden Havirov
from 1999 to 2012: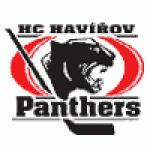 from 2012 to present: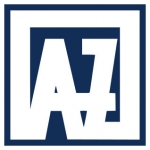 Fourth coach in the season for Nove Zamky
Nove Zamky announced Štefan Mikeš, 51, as new headcoach after the resigning of Julius Penzes and the interim period of Ivan Černý who will remain in the club as assistant.
Mikes, coached Czech HC Havirov in the last two seasons, before to be fired last October, is the fourth trainer of Nove Zamky since the begin of season, the first of club in Extraliga. Miroslav Chudy, Julius Penzes and Ivan Černý seated on Nove Zamky bench since July
(22 Dec 2016)
Historic rosters:
Historic statistics:
Past results:
League standings:
Fast facts
season 2023-2024
AZ Heimstaden Havirov participates in season 2023-2024: 2. liga (CZE)
Kaunas City celebrate the qualification to the second round of Continental Cup with a ten-goals victory over Skautafelag Rejkyavik Read more»
Estonian champion wins KHL Zagreb ensuring first place for the home team Read more»