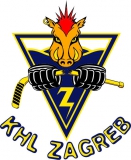 KHL Zagreb
Name in original language: Klub Hokeja na Ledu Zagreb
Year of foundation: 1982
Colours: red,white,blue
Club status: active
Address: Klub hokeja na ledu Zagreb
Remetinečka cesta 77/a
11000 Zagreb

Phone: +385 1 5617 249
Fax: +385 1 5613 185
Email: hockey@khlzagreb.hr
WWW: KHL Zagreb
Did you find any incorrect or incomplete information? Please, let us know.
Season 2018-2019
Current roster
season 2018-2019
* no longer in the club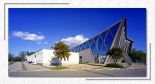 Adress: Ulica Jozefa Antala BB
10 000 Zagreb
Phone: +385 01 6554 357
Capacity: 1000
Opened in: 1979
from 1982 to 2008: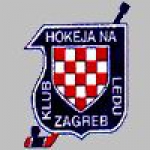 from 2008 to present: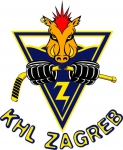 Mladost Zagreb win title in Croatia
After a thrilling final series against reigning champion KHL Zagreb, Mladost Zagreb win the Croatian league for the fifth time in the history of the club, the first since 2008.
The victory comes in game #5 of the playoffs, by beating 3-2 KHL Zagreb.
Mladost's Marko Sakic was the topscorer of the league with 27 points (7+20)
Due to the Covid-19 outbreak, Croatian teams didn't play in the multi countries league IHL with Slovania and Serbia.
(10 Mar 2021)
Revolution in Croatia
After ten consecutive titles of Medvescak, there is a new champion in Croatian League: KHL Zagreb broke the monopoly by winning a dramatic final series against Medveascak after a decisive 4-1 victory in game #5, in front of a record of 605 spectators.
KHL Zagreb forward Mislav Blagus finished as League MVP and Top scorer, while champion goalie Leon Hergešić Adamović was named playoffs MVP. Eternal silver medalist Mladost Zagreb won bronze with Ivan Štimac Rojtinić awarded as regular season best goalie.
This season Croatia League alligned a record of 6 teams, with two debutant: KHL Kuna Zagreb and HK Siscia Sisak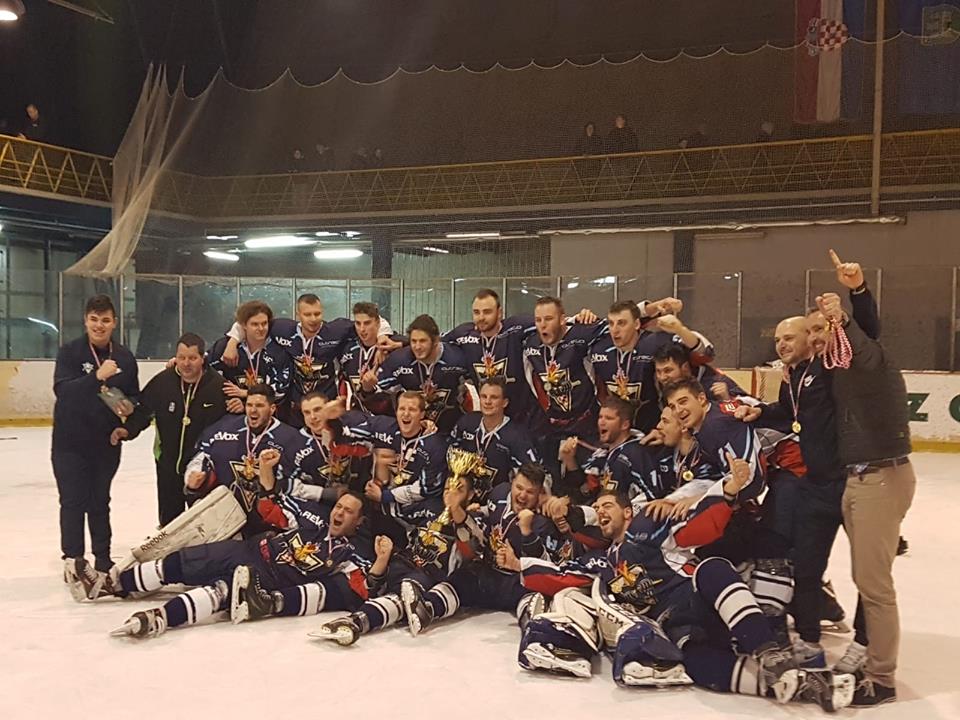 (14 Apr 2019)
Slovenia Federation launches new league
The Slovenian Federation, in partnership with Croatian and Serbian counterparts, launched the calendar of a new trans-national league called IHL - International Hockey League, starting from September after the positive partecipation of Croatian and Serbian teams in the last two editions of Slovenian League.
10 teams will partecipate, 5 from Slovenia - HK Slavija Ljubljana, HK ECE Celje, HK Triglav, HK MK Bled and HDK Maribor - 3 from Croatia - KHL Medveščak Zagreb 2, KHL Mladost Zagreb and KHL Zagreb - and two from Serbia - Crvena Zvezda Beogrand and HK Vojvodina Novi Sad.
After a home/away round robin and a round more according to the standing, the first eight teams advance to playoffs. A maximum of 5 imports are allowed.
(13 Jul 2017)
Medvescak continue to dominate domestic league
Medvescak Zagreb win the 9th consecutive tilte of Croatian League, the 24th in the history of club, by beating once again traditional rival KHL Mladost Zagreb in three games: after a battiling game #1, won 3-2 at overtime, Medvescak trashed opponents 12-1 and 10-2, alligning some of the KHL players.
As in last season, the games played between Croatian teams partecipating in Slovenian league - KHL Mladost, Medvescak and KHL Zagreb - counts also for Croatian League regular season. KHL Sisak, still without an indoor rink, played just against the three teams from Zagreb. Medvescak defender Domen Vedlin finished as top scorer
(08 Apr 2017)
Medvescak continues to dominate in Croatia
Medvescak Zagreb wins the eighth consecutive title of Croatian League, beating 4-3ot and 7-4 eternal silver medalist Mladost Zagreb. It's title number 23 for Medvescak since the indipendence, with just 5 years of fast when gold medal was captured by KHL Zagreb (4 titles) and Mladost
Awards:
Best goalie: Tihomir Filipec (KHL Zagreb)
Top scorer: Tadija Mirić (Mladost Zagreb)
MVP regular season: Tadija Mirić (Mladost Zagreb)
MVP playoffs: Ivan Ružić (Medveščak Zagreb-2)
(06 Apr 2016)
Medvescak dominates again in Croatia
Medvescak Zagreb won the seventh consecutive title in Croatia, beating 3-0 in the final series (7-2 ; 6-5 and 10-3) Mladost Zagreb. As usual Medvescak competed in regular season with reserve team, but played playoffs with various players from KHL team.
Awards:
League MVP: Ivan Janković (KHL Zagreb)
Best Goalie: Ivan Štimac Rojtinić (Mladost Zagreb)
Best Forward: Tadija Mirić (Mladost Zagreb)

(15 Mar 2015)
Historic rosters:
Historic statistics:
Past results:
League standings:
Fast facts
season 2018-2019
Cardiff Devils won by one-goal-difference against home side Grenoble and advances to the Continental Cup Superfinals along with Nomad Astana Read more»
Kazakh champion closes the Continental Cup semifinals round with a perfect record, by beating HK Zemgale in the last game Read more»