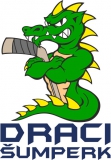 Draci Pars Šumperk
Short name: Šumperk
Year of foundation: 2003
Colours: blue, yellow, green
Club status: active
Address: Žerotínova 470/55B
787 01 Šumperk
Phone: +420 724 788 265
Email: radek11kucera@seznam.cz
Did you find any incorrect or incomplete information? Please, let us know.
Season 2023-2024
Current roster
season 2023-2024
* no longer in the club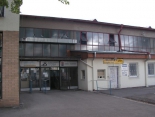 Adress: Žerotínova 470/55B
787 01 Šumperk
Capacity: 3500
Opened in: 1969
The former ice hockey club in Sumperk reached its biggest success in 1999 after gaining promotion to 1.liga and fighting off relegation in its first season. However, just a few months into the following hockey year, the license for 1.liga had to be sold to Hradec Kralove and Sumperk was left without a senior ice hockey team. In 2003 a new club was formed with an ambition to establish itself in 1.liga.
from 2003 to 2009: HC Draci Sumperk
from 2009 to 2010: Salith Šumperk
from 2010 to 2016: Hokej Šumperk 2003
from 2016 to 2022: Draci Šumperk
from 2022 to present: Draci Pars Šumperk
from 2009 to 2014: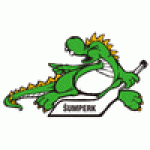 from 2014 to present: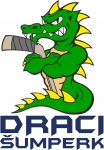 Historic rosters:
Historic statistics:
Past results:
League standings:
Fast facts
season 2023-2024
Draci Pars Šumperk participates in season 2023-2024: 2. liga (CZE)
Home team opens the Continental Cup first round showing no mercy for opponent KHL Zagreb Read more»
The european debut for the Icelandic champion turned into a harsh lesson taught by the HC Panter in Continental Cup first match in Kaunas Read more»