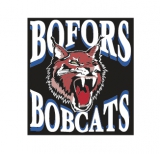 BIK Karlskoga
Nickname: Bofors
Club status: active
Address: Bofors IK
Nobelhallen
691 33 KARLSKOGA
Phone: +46 73-988 10 60
Fax: +46 586-393 98
Email: kansli@boforsik.com
Did you find any incorrect or incomplete information? Please, let us know.
Season 2022-2023
Current roster
season 2022-2023
* no longer in the club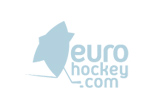 Adress: Nobelhallen
691 02 Karlskoga
Phone: +46 586-610 00
Capacity: 6300
Opened in: 1972
from 1978 to 2011: Bofors IK
from 2011 to present: BIK Karlskoga
from 1978 to 2001: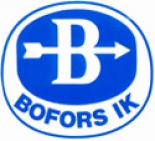 from 2001 to present: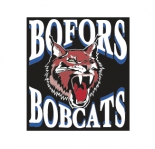 Swedish Preseason games Wednesday August 26
Following Swedish teams are participating in todays preseason games. Frölunda HC - BIK Karlskoga, HC Lugano - Malmö Redhawks, Ambri Piotta - Karlskrona HK.
(26 Aug 2015)
Preseason games Sweden Tuesday August 18
Björklöven-MODO Hockey 3-4 (SO), HC Lugano-Örebro HK 3-4 (SO), Rögle-IK Oskarshamn 1-3, Sundsvall-AIK 0-2, Skövde-Karlskoga 2- (OT).
(18 Aug 2015)
Results preseason Thursday August 13
Malmö Redhawks-Växjö Lakers 3-0, Djurgårdens IF-Skellefteå AIK 2-1, HPK-Luleå HF 3-1, Huddinge-AIK 0-4, Östersund-Timrå IK 4-3 (SO), Sparta Sarpsborg-BIK Karlskoga 1-6, Västerås-Vita Hästen 1-2 (SO), Björklöven-Asplöven 5-1.
(13 Aug 2015)
Five games and seven teams up for preseason games
Seven teams from the Swedish HockeyAllsvenskan will be up today and try to measure their strenghts.
Sparta Sarpsborg – Karlskoga, Huddinge – AIK, Björklöven – Asplöven, Östersund – Timrå and Västerås – Vita Hästen.
(13 Aug 2015)
More NHL players to HockeyAllsvenskan
Two more NHL lockout players signed with teams in the Swedish second league HockeyAllsvenskan. Brendan Mikkelson will play for Västerås and Marcus Johansson for Karlskoga.
Viktor Fasth, Mikael Backlund, Gabriel Landeskog, Jonathan Ericsson, Mike Santorelli, Anze Kopitar, Carl Hagelin, Matt Read, Douglas Murray and Patrik Berglund already play in the league.
(30 Oct 2012)
Bofors IK changes name
Bofors IK, a top team in Sweden's second tier HockeyAllsvenskan yesterday decided to change it's name BIK Karlskoga.
(20 Dec 2011)
Historic rosters:
Historic statistics:
Past results:
League standings:
Fast facts
season 2022-2023
Kaunas City celebrate the qualification to the second round of Continental Cup with a ten-goals victory over Skautafelag Rejkyavik Read more»
Estonian champion wins KHL Zagreb ensuring first place for the home team Read more»