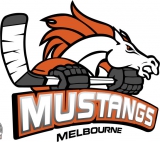 Melbourne Mustangs
Year of foundation: 2010
Colours: white, orange, black
Club status: active
Address: Unit 1
2-4 Clarice road
Box Hill Vic 3128 Australia

Phone: +61 3 9877 9111
Fax: +61 3 9877 9113
WWW: Melbourne Mustangs
Did you find any incorrect or incomplete information? Please, let us know.
Season 2022-2023
This club in 2022-2023: AIHL
Current roster
season 2022-2023
* no longer in the club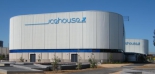 Adress: 105 Pearl River Road
Docklands, 3008, VIC
Phone: 61 1300 756 699
Email: enquiries@icehouse.com.au
Capacity: 1000
Opened in: 2010
from 2010 to 2012: Mustangs IHC (Melbourne)
from 2012 to present: Melbourne Mustangs
from 2010 to 2013: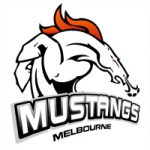 from 2013 to present: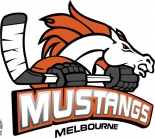 AIHL Awards
The Australian Ice Hockey League have announced the award winners for the 2023 AIHL season:
Playoffs MVP: Liam Hughes (Melbourne Mustangs)
Most Valuable Player: Scott Timmins (Melbourne Mustangs)
Defenceman of the Year: Ty Wishart (Melbourne Mustangs)
Goaltender of the Year: Andrew Masters (Central Coast Rhinos)
Rookie of the Year: Riley Klugerman (Newcastle Northstars)
Coach of the Year: Benjamin Breault (Perth Thunder)
(27 Aug 2023)
Brad Vigon new coach of Australia
Australian Federation announced the appointment of Brad Vigon as new national team headcoach, replacing Ryan O'Handley, in charge since 2014, who recently resigned also as Adelaide Adrenaline headcoach to become Vice President and Director of Hockey Operations of the club. Vigon, 46, native of Santa Monica, California, coached Melbourne Mustangs since 2012, winning a title in 2013-2014. He already had an experience on national team bench in 2013, when was assistant coach at World Championship Division IIa.
Matti Luoma was named assistant coach. The duo will lead Australia, relegated last season, at World Championship Diviion IIb at Mexico City next April
(02 Dec 2015)
Melbourne Mustangs hire new coach
Brad Vigon has been appointed as new Melbourne Mustangs head coach and will lead the team into their third Australian Ice Hockey League season. Vigon spent last two season as double champion Melbourne Ice assistant coach. Mark Connolly will be the assistant coach
(24 Dec 2012)
Bill Wilkinson moves to Australia
Canadian coach Bill Wilkinson, 65, has accepted a coaching job with the Melbourne Mustangs of the AIHL in Australia. Wilkinson has been coaching C.H. Jaca in Spain in last three season winning three consecutive championships.
(26 Apr 2012)
Historic rosters:
Historic statistics:
Past results:
League standings:
Fast facts
season 2022-2023
Melbourne Mustangs participates in season 2022-2023: AIHL
Kaunas City celebrate the qualification to the second round of Continental Cup with a ten-goals victory over Skautafelag Rejkyavik Read more»
Estonian champion wins KHL Zagreb ensuring first place for the home team Read more»