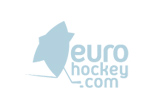 Casco Viejo Bilbao
Year of foundation: 1974
Colours: blue,white
Club status: ceased
Did you find any incorrect or incomplete information? Please, let us know.
Season 1978-1979
Current roster
season 1978-1979
* no longer in the club
Casco Viejo de Bilbao is a former ice hockey club spanish. It will appear in the Superliga Española in 1975 and quickly became one of the leading clubs of the peninsula.
In 1978, he was the first Spanish club to take part in the European Cup of Champion Clubs' ice hockey in a clash with the Dutch club Heerenveen.
Casco Viejo's team changed its name in 1981 into Bilbao Vizcaya, which does not prevent him to continue dominate the Spanish Championship.
In 1986 the club will cease operations. Despite its many successes, the profitability of the rink in Bilbao was not assured and the municipality was forced to suspend the activities of club. The same year that many Spanish clubs have similar difficulties, which will force the Spanish Federation of ice hockey to suspend the championship for two years to develop a sports development program and financial support. This measure will not allow the Casco Viejo (now Vizcaya) to resurface and the club will finally disappear.
The name of the Casco Viejo is the name of the district which was located in Bilbao the ice.
from 1974 to 1975: Nogaro Bilbao
from 1975 to 1981: Casco Viejo Bilbao
from 1981 to present: Vizcaya Bilbao
Champion: 1977, 1978, 1979, 1981, 1982, 1983.
runner up: 1980.
Copa del Rey: 1978, 1981.
Copa del Rey runner up: 1976, 1982.
League winners:
Historic rosters:
Historic statistics:
Past results:
League standings:
Fast facts
season 1978-1979
Casco Viejo Bilbao participates in season 1978-1979: Liga Nacional
Cardiff Devils won by one-goal-difference against home side Grenoble and advances to the Continental Cup Superfinals along with Nomad Astana Read more»
Kazakh champion closes the Continental Cup semifinals round with a perfect record, by beating HK Zemgale in the last game Read more»