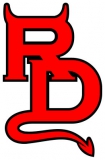 Canterbury Red Devils
Short name: Canterbury Red Devils
Year of foundation: 2005
Colours: red, black
Club status: active
Did you find any incorrect or incomplete information? Please, let us know.
Season 2021-2022
Current roster
season 2021-2022
* no longer in the club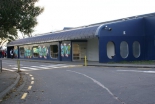 Adress: 495 Brougham Street
Opawa, Christchurch
New Zealand
Phone: +64 3 366 2213
Email: office@alpineice.co.nz
Capacity: 700
Opened in: 1985
from 2004 to 2015: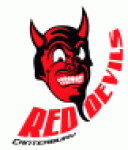 from 2015 to present: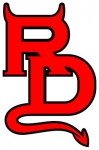 Regular season ends in New Zealand
The regular season of the NZIHL ended today. Southern Stampede finished on top before West Auckland Admirals. The two will play in the best-of-3 finals on August 19, 25 and 26.
(13 Aug 2017)
Southern Stampede win New Zealand ice hockey league
For the second year running Southern Stampede clinched the play off trophy defeating Canterbury Red Devils in game 2 of three. They had alredy taken the first game, winning by four clear goals and ensured that they would claim the title as they won the second game 7-1.
(26 Aug 2016)
Thunder and Devils reach the NZIHL final
Both Dunedin Thunder and Canterbury Red Devils needed a win in the last round of the NZIHL to get past Botany Swarm to qualify for the finals. Thunder beat Admirals 10-2 and Red Devils got a 3-1 win over Stampede.
(11 Aug 2013)
Red Devils win NZIHL
The Canterbury Red Devils beat Southern Stampede 6-5 in the final of the 2012 New Zealand Ice Hockey League. Valery Konev scored the Birgel Cup winner in the shoot-out.
(08 Sep 2012)
Historic rosters:
Historic statistics:
Past results:
League standings:
Fast facts
season 2021-2022
The second victory against SA Akureyri leads Sisak very close to the qualification Read more»
A memorable debut for the Croatian champions in the Continental Cup Read more»