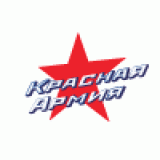 Red Army Moscow
Short name: Red Army
Name in original language: Красная Армия
Club status: active
Red Army Moscow is minor league affiliate of:
CSKA Moskva
Did you find any incorrect or incomplete information? Please, let us know.
Season 2016-2017
Current roster
season 2016-2017
* no longer in the club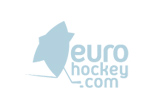 Capacity: 5500
Opened in: 1979
from 2010 to present: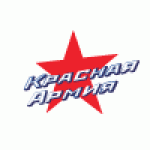 Ice sports complex CSKA named after Bobrov hosted the last hockey match
The ice sports complex CSKA named after Vsevolod Bobrov hosted the last professional hockey match
It was the game of the quarter-finals of the Kharlamov Cup between the Red Army and Dynamo Moscow. Dynamo won 3: 1 and won the series 3-0.
At the end of 2020, it became known that a new complex will be built on Leningradsky Prospekt, including a multifunctional arena and a number of other sports facilities. The new hockey stadium will accommodate at least 10,000 spectators. On the basis of the new sports complex, it is planned to organize a modern training base for the CSKA hockey club with two skating rinks and an arena with a capacity of about 2,500 people.
The ice sports complex CSKA with a capacity of 5500 spectators opened on September 21, 1991. It was the main site of the army before their move to CSKA Arena in 2018.
(27 Mar 2021)
Junior Club World Cup quarter finals
The group stage of the JCWC in Yekaterinburg ended today. The quarter finals will be played on Thursday: Avto Yekaterinburg - MODO Hockey, Red Army Moscow - Jokerit, HC Davos - HC Ocelari Trinec and Snow Leopards Astana - HK Riga.
(22 Aug 2017)
Spartak champion
MHK Spartak Moscow won KHL's junior league MHL.
Today they beat Red Army Moscow 3-2 in game seven of the finals.
(29 Apr 2014)
Today was the start of the new MHL season
In the season opener of Europe's most important youth competition, the Russian-based Molodezhnaya Hockey League, between last year's winners Omsk Hawks and finalists Red Army Moscow team the hosts from Omsk won 2-1 (0-0, 2-0, 0-1) this afternoon.
(01 Sep 2012)
MHL awards
MHL announces the winners of annual awards:
Top Scorer: Artyom Gareyev (Tolpar Ufa) (59 games, 82 points, 28 goals, 54 assists)
Best Forward: Denis Davydov (Silver Lions St. Petersburg) (55 games, 37 goals)
Best Defender and Best +/- : Sergei Tereshchenko (Steel Fox Magnitogorsk) (35+/-)
Best Goalkeeper: Eduard Reyzvikh (Hawks Omsk) (35 games, 1.69 GAA, 7 SO)
MVP of the playoffs: Nikita Gusev (Red Army Moscow) (19 games, 33 points, 16 goals, 17 assists)
Best coach: Evgeny Kornoukhov (Hawks Omsk)
(07 Jun 2012)
Historic rosters:
Historic statistics:
Past results:
League standings:
Fast facts
season 2016-2017
Gary Graham parted ways with EIHL side Nottingham Panthers this morning. Read more»
With a 5-2 win for Cardiff and 4-1 win for Angers they will take their place in the Superfinal. Read more»