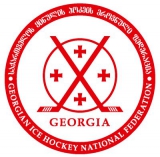 Did you find any incorrect or incomplete information? Please, let us know.
Season 2022-2023
Current roster
season 2022-2023
* no longer in the club
from 2008 to present: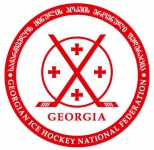 World Championship Div. 2B opens in Mexico City
Results of day 1:
Israel - Iceland 6-3
Georgia - North Korea 4-9
New Zealand - Mexico 7-2
(22 Apr 2019)
Bulgaria advances in Olympic Qualifications
Bulgaria take the first step towards PyeongChang 2018 winning 9-1 at Winter Palace in Sofia, in front of 581 spectators, the Qualification game against Georgia. Captain Martin Boyadjiev was the star of the game, scoring 2 goals and serving 6 assists. His teammates at CSKA Sofia Yanaki Gachev (3+3) and Petar Mihov (2+3), along with Kristian Semkov and Bogdan Stefanov also contributed to demolish the weak Georgian team. Fiery Crusaders Tbilisi forward Vitali Dumbaze scored the only goal for Georgia.
Bulgarian coach Kirill Hudulov granted one minute on ice at 51-years-old legendary goalie Konstantin Mikhailov
Now Bulgaria will play next round of Olympic qualification at Tallinn, Estonia from 5 to 8 November against Estonia, Mexico and Israel
(11 Oct 2015)
Georgia is back
Georgia will re-enter the IIHF Ice Hockey World Championship program and play in Division III.
(19 Sep 2013)
Historic rosters:
Historic statistics:
Past results:
League standings:
Fast facts
season 2022-2023
Kaunas City celebrate the qualification to the second round of Continental Cup with a ten-goals victory over Skautafelag Rejkyavik Read more»
Estonian champion wins KHL Zagreb ensuring first place for the home team Read more»