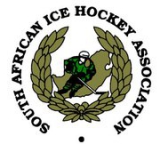 South Africa
Year of foundation: 1937
Colours: white, green, yellow
Club status: active
Address: South African Ice Hockey Association
P.O. Box 926
Parklands 2121
South Africa
Phone: +27 11 675 1033
Fax: +27 11 675 1033
Email: saiha@iafrica.com
Did you find any incorrect or incomplete information? Please, let us know.
Season 2022-2023
Current roster
season 2022-2023
* no longer in the club
from 1899 to present: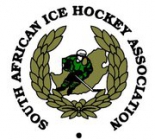 South Africa withdraws U20 team
The South African Ice Hockey Federation has withdrawn its men's U20 national team from the 2021 IIHF Ice Hockey U20 World Championship Division III scheduled to take place in January in Mexico City due to the COVID-19 pandemic.
The tournament will be played with five teams.
(04 Sep 2020)
South Africa promoted
South Africa earns promotion from the lowest U18 World Championship level, Division 3B, after beating Hong Kong and Turkey in Izmit.
(16 Feb 2014)
Historic rosters:
Historic statistics:
Past results:
League standings:
Fast facts
season 2022-2023
Home team opens the Continental Cup first round showing no mercy for opponent KHL Zagreb Read more»
The european debut for the Icelandic champion turned into a harsh lesson taught by the HC Panter in Continental Cup first match in Kaunas Read more»