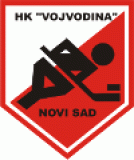 HK Vojvodina Novi Sad
Short name: Vojvodina
Year of foundation: 1957
Colours: red/white
Club status: active
Address: HK Vojvodina
Cirila i Metodija 13a
21000 Novi Sad
Phone: +381 21 6898602
Fax: +381 21 6898602
Email: hcvojvodina.press@gmail.com
Did you find any incorrect or incomplete information? Please, let us know.
Season 2023-2024
Current roster
season 2023-2024
* no longer in the club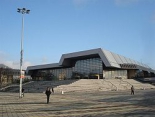 Vojvodina's hockey section was established in 1957 and first played in Serbian republic championships as a part of Yugoslavia...
SRJ champions: 6 (1998, 1999, 2000, 2001, 2002, 2003)
Serbia & Montenegro champions: 1 (2004)
SRJ cup winners: 1 (1999)
League winners:
from 1957 to 2005: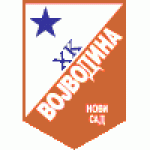 from 2005 to present: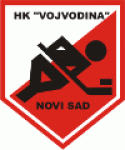 Crvena Zvezda confirms title in Serbia
Crvena Zvezda Beograd once again dominated the season in Serbia, winning the fourth consecutive title, the ninth in total, including the ones in the Yugoslavia era.
This season the Serbian League consisted of three teams: Crvena Zvezda, Vojvodina Novi Sad and the Red Team,Crvena junior department. Crvena Zvezda finished the regular season with a perfect record and easily defeat Vojvodina in the finals: 6-3 and 6-1. The last game was stopped after the second period but the result was homologated by the Federation.
This season, due to restrictions due to the covid pandemic, Serbian teams didn't participate in International Hockey League with Slovenian and Croatian club
(24 Mar 2021)
Slovenia Federation launches new league
The Slovenian Federation, in partnership with Croatian and Serbian counterparts, launched the calendar of a new trans-national league called IHL - International Hockey League, starting from September after the positive partecipation of Croatian and Serbian teams in the last two editions of Slovenian League.
10 teams will partecipate, 5 from Slovenia - HK Slavija Ljubljana, HK ECE Celje, HK Triglav, HK MK Bled and HDK Maribor - 3 from Croatia - KHL Medveščak Zagreb 2, KHL Mladost Zagreb and KHL Zagreb - and two from Serbia - Crvena Zvezda Beogrand and HK Vojvodina Novi Sad.
After a home/away round robin and a round more according to the standing, the first eight teams advance to playoffs. A maximum of 5 imports are allowed.
(13 Jul 2017)
New champion in Serbia
After 11 consecutive titles by Partizan Beograd, Serbian hockey celebrated a new champion: the new team HK Beograd, created by the federation before the season to compete in MOL Liga, was crowned champion of Serbian League after eliminating Partizan - struggle with economic problems and finished 3d out of four in regular season -  in semifinals and Crvena Zvezda in two games of finals 7-2 and 2-1. Vojvodina Novi Sad takes the bronze winning 7-1 Partizan. Crvena Russian forward Alexander Zubritsky finished as top scorer
(08 Apr 2017)
Serbian League finally starts
Originally scheduled for mid-November and postponed due to lack of agreement between clubs and federation, Serbian League finally started yesterday with Spartak Subotica's 6-4 away victory against Vojvodina Novi Sad. The Serbian League is consisting of four teams, besides Vojvodina and Spartak, Crvena Zvedza Beograd and Vitez Beograd. The winner of the regular season will play a final against Slohokej Partizan Beograd.
(21 Jan 2012)
Historic rosters:
Historic statistics:
Past results:
League standings:
Fast facts
season 2023-2024
Cardiff Devils won by one-goal-difference against home side Grenoble and advances to the Continental Cup Superfinals along with Nomad Astana Read more»
Kazakh champion closes the Continental Cup semifinals round with a perfect record, by beating HK Zemgale in the last game Read more»