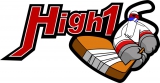 High1
Year of foundation: 2004
Colours: Home: Black. Away: White.
Club status: active
Address: 37Fl, Financial Bd, 737 Yeoksam-1dong, Gangnam-gu, Seoul, Korea
Phone: +82 1588 7789
Email: casinosecret@high1.com
Did you find any incorrect or incomplete information? Please, let us know.
Season 2020-2021
* no longer in the club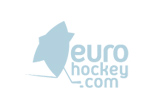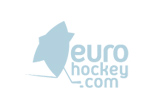 from 2004 to 2007: Kangwon Land
from 2007 to present: High1
from 2004 to 2007: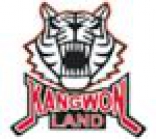 from 2007 to present: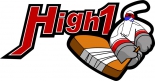 Anyang Halla won Korea Open Championship
Anyang Halla won the 71th edition of Korean Open Championship, the national competition involving Asia League clubs and not professional clubs. Anyang won 5-2 against Korea University, the only not professional team qualified after preliminary round, in the semifinals, before to route High1 5-0, with all goals in the central period. High1 reached the final by beating 5-3 Daemyung Killer Whales. This is the ninth title for Anyang, after the last won in 2014
(22 Nov 2016)
Swift given 1 game suspension
After receiving 32 minutes in penalties related to a roughing call in Wednesday's game against the Eagles, High1 forward Michael Swift received a 1 game suspension for rule 528-h which relates to "A player who grabs or holds the face mask or helmet or pulls the hair of an opponent". He will miss the September 29 game against the Cranes in Japan.
(20 Sep 2012)
Eagles thrash High1 at home
Oji Eagles completed a three game sweep of High1 on Wednesday night when they defeated them 8-4. High1 took an early lead but saw it evaporate quickly as the Eagles tied it up by the end of the first and secured a lead mid-way through the second. Oji got two goals from Hashimoto and Takahashi while Cavosi and Saito each had 3 assits. Suh managed to get a couple goals for High1. Swift failed to get a single point during the game and was ejected early in the third period receiving a 2 minute roughing penalty, a 10 minute misconduct and a 20 minute game misconduct. Kawashima for the Eagles also took a 10 minute misconduct as part of the altercation. Despite a lop-sided second period which saw the Eagles get five goals on only eight shots, the Eagles outshot High1 49-47.
(19 Sep 2012)
High1 shut out at home, besieged with 73 shots
Masahito was perfect for the Eagles as he turned away 48 shots for the Eagles. Inoue did his best, but couldn't withstand the 73 shot barrage from the Eagles but got away with only letting in three. Swift was kept off the scoreboard despite making eight shots, but still received two 2-minute minor penalties and a 10-minute misconducta at the end of the game for roughing. Domeki had nine shots for the Eagles but failed to find the back of the net.
(17 Sep 2012)
Leads 3-0 but loses - twice
For the second day in a row High1 leads the Asia League game 3-0 but loses 4-3. Yesterday Cranes won 4-3 in the shootout and today Eagles won 4-3 in overtime.
(29 Jan 2012)
Triple success for High1
South Korean High1 played the Asia League leaders Nikko Icebucks three times this weekend and won all three; 6-2, 6-5 and 6-3.
Nikko is still in the lead of the league and High1 advanced to third place.
(16 Oct 2011)
Asia League 2011-2012
The new season of Asia League started today. Nippon Paper Cranes only scored once but that was enough to take an early lead of the league standings as they were the only team to win 3 points. The results: Free Blades-Paper Cranes 0-1, Anyang Halla-High1 4-3 (OT), Eagles-Icebucks 3-4 (SO).
(17 Sep 2011)
Historic rosters:
Historic statistics:
Past results:
League standings:
Already eliminated, the hosts scored twelve goals to bid farewell to the Continental Read more»
Estonian champion finished the qualification group with perfect record and advances to second round Read more»