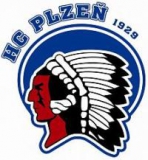 HC Plzen 1929
Name in original language: HC Škoda Plzeň
Year of foundation: 1929
Colours: blue, white
Club status: active
Address: Štefánikovo nám. 1
301 33 Plzeň
Phone: +420 378 015 016
Fax: +420 378 015 088
Email: info@hcplzen.cz
Did you find any incorrect or incomplete information? Please, let us know.
Season 2011-2012
Current roster
season 2011-2012
* no longer in the club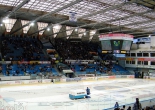 Adress: Štefánikovo nám. 1
Plzeň 301 33
Phone: +420 378 015 016
Capacity: 8420
Opened in: 1950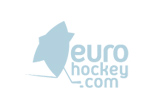 Plzen has contested czech Extraliga with mixed results for many years. The biggest success dates back to 50s, when Plzen finished as a runner-up twice. Last couple of seasons saw the club struggle at the wrong end of league table. In 2008 Martin Straka returned from NHL, became a playing GM and later a club president.
from 1929 to 1948: HO Viktoria Plzen
from 1948 to 1952: Sokol Plzen
from 1952 to 1965: Spartak Plzen
from 1965 to 1994: Skoda Plzen
from 1994 to 1995: HC Interconex Plzen
from 1995 to 1997: HC ZKZ Plzen
from 1997 to 2003: HC Keramika Plzen
from 2003 to 2009: HC Lasselsberger Plzen
from 2009 to 2012: HC Plzen 1929
from 2012 to present: HC Skoda Plzen
2nd place 1958, 1959
League winners:
from 2009 to present: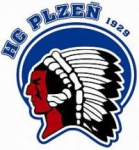 Plzeň sets an unpleasant record
Škoda Plzeň, a traditional participant in the Czech Extraliga, recalls Václav Baďouček and Miloš Říha from their coaching staff after only two rounds played from the 2022-23 season (record 0-2). This early decision by the club owner and former NHL-er Martin Straka makes it the fastest walking papers for any coach in the competition 30-years-long history (before Kýhos (2009, Pardubice) and Konečný (2002, Havířov) being withdrawed after four games in respective seasons). Newly appointed coaches for Plzeň are Petr Kořínek and František Bombic.
(20 Sep 2022)
Plzeň becomes the new Extraliga leader
After a 4 : 3 win against Kometa Brno, the Bohemians are now the new leaders of the overall classification. Mlada Boleslav and HK Mountfield follow, the former even after a defeat at the shootout against reigning champions Litvinov.
(02 Oct 2015)
Four teams perfect in Extraliga
Six games were played in Czech Extraliga today. When two rounds are played Trinec, Vitkovice, Plzen and Brno all have six points.
(16 Sep 2012)
European Trophy schedules
European Trophy announced today the schedule for the 2012/13 season. Find the complete fixture list here.
(12 Apr 2012)
Modrý supended five games
Jaroslav Modrý, 40, received a five-game suspension from the Czech Extraliga Disciplinary Council because of a foul against Petr Kafka. The incident occurred during Monday´s game between Plzeň and Kladno. The Plzeň defenceman slashed Kafka from behind while he was on a breakaway. Modrý received a major penalty and a game misconduct from the on-ice referee. Yesterday´s meeting of the Disciplinary Council resulted in additional punishent for him, meaning that Modrý won´t be back until his team´s third game of the upcoming Extraliga playoffs. Today, the Plzeň club appealed the sentence.
(22 Feb 2012)
Duda receives a sentence
Radek Duda, a Czech Extraliga player for HC Plzeň 1929 was found guilty of the assault of a pedestrian. But Duda is not going to prison. He received a suspended three-month long punishment with a year long probation period. The incident occured in January 2011: Duda was driving a car and did not give way to a pedestrian. The pedestrian grazed the car, Duda stopped it, got off and insulted the man. Currently, Duda is the top-scorer of Czech Extraliga's 2011-12 season.
(31 Jan 2012)
Start of Czech Extraliga postponed
Originally, Tipsport Extraliga would start this Friday, Sep 16, with seven games. Because of Yaroslavl jet crash all the first round games are postponed. "Jan Marek, Karel Rachůnek and Josef Vašíček were friends of many Czech Extraliga players. Their friends would be unable to attend Jan Marek's funeral if we will make them play hockey on Friday," Czech Extraliga head commisioner Stanislav Šulc said. New dates for the games is unknown, the clubs will arrange date of their 1st round games themselves.
The Czech top-level ice hockey competition will start on Sunday, Sep 18, with games of the second round.
(12 Sep 2011)
Plzen first to European Trophy finals
HC Plzen 1929 is the first club to ensure its participation at Red Bull Salute, the final tournament of this year's European Trophy. Czech team beat Slavia Praha 5-3 in their penultimate group game and currently sits top of East Division. European Trophy continues with another flurry of games today, follow them here on Eurohockey.com.
(01 Sep 2011)
Plzen wins against MOUNTFIELD
Tomas Vlasak scored the winner when Plzen beat MOUNTFIELD 3-2 in overtime in the only game of the European Trophy today.
Tomorrow there are nine games to be played including the Helsinki encounter HIFK-Jokerit.
(12 Aug 2011)
Historic rosters:
Historic statistics:
Past results:
League standings:
Fast facts
season 2011-2012
After a 4-years hiatus, a Kazakh club could be back in Russian Second League Read more»
In late Spring, 2023, the International Ice Hockey Federation will host the 86th Men's Ice Hockey World Championships. The competition is easily global ice hockey's biggest event, with hundreds of thousands of fans traveling for each world championship finals event. ... Read more»