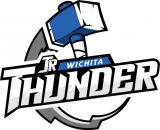 Did you find any incorrect or incomplete information? Please, let us know.
Season 2022-2023
This club in 2022-2023: ECHL
Current roster
season 2022-2023
* no longer in the club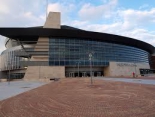 Adress: 500 East Waterman Street
Wichita, Kansas, 67202
U.S.A.
Phone: +1 (316) 440-9000
Email: info@intrustbankarena.com
Capacity: 13850
Opened in: 2010
The Thunder were one of the first six original teams of the new Central Hockey League, along with the Oklahoma City Blazers, Tulsa Oilers, Memphis RiverKings, Dallas Freeze and the Fort Worth Fire.
from 2011 to 2016: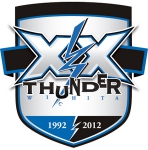 from 2016 to present: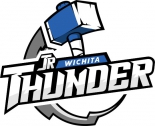 Historic rosters:
Historic statistics:
Past results:
League standings:
Fast facts
season 2022-2023
Wichita Thunder participates in season 2022-2023: ECHL
After a 4-years hiatus, a Kazakh club could be back in Russian Second League Read more»
In late Spring, 2023, the International Ice Hockey Federation will host the 86th Men's Ice Hockey World Championships. The competition is easily global ice hockey's biggest event, with hundreds of thousands of fans traveling for each world championship finals event. ... Read more»