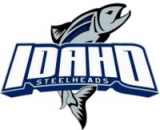 Idaho Steelheads
Year of foundation: 1996
Colours: Blue, black, white, silver
Club status: active
Address: 251 South Capitol Boulevard
Boise, ID 83702
Phone: +1 208.383.0080
Fax: +1 208.383.0194
Email: info@idahosteelheads com
WWW: Idaho Steelheads
Did you find any incorrect or incomplete information? Please, let us know.
Season 2022-2023
This club in 2022-2023: ECHL
Current roster
season 2022-2023
* no longer in the club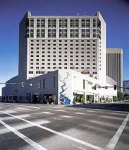 The Steelheads began play as part of a four-team expansion in the West Coast Hockey League in 1997 along with the Tacoma Sabercats, Phoenix Mustangs and Tucson Gila Monsters, which have all since ceased operations. During its inaugural season, in addition to its WCHL schedule the Steelheads played two regular season exhibition games in Boise against the Russian Super League team CKA-Amur (now Amur Khabarovsk).
In 2003 the WCHL was absorbed by the ECHL and folded. The Steelheads, along with several other WCHL-affiliated teams became ECHL members beginning with the 2003-04 season
Retired numbers
4: Jeremy Mylamok
22: Cal Ingraham
The Steelheads are named for a species of seagoing rainbow trout native to Idaho streams and rivers and popular with local anglers. Despite this, the original primary and alternate logos consisted of a puck bouncing off a hockey mask and the state of Idaho respectively. When the team underwent a rebrand in the 2006-07 season, a trout was included in Idaho's alternate. After the departure of the Victoria Salmon Kings in 2011, the Steelheads made the trout logo their new primary.
from 1996 to 2011: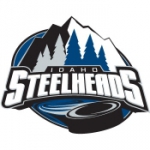 from 2011 to present: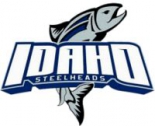 Historic rosters:
Historic statistics:
Past results:
League standings:
Fast facts
season 2022-2023
Idaho Steelheads participates in season 2022-2023: ECHL
After three-years-hiatus, the Asia League was back and Korean team add another title Read more»
In late Spring, 2023, the International Ice Hockey Federation will host the 86th Men's Ice Hockey World Championships. The competition is easily global ice hockey's biggest event, with hundreds of thousands of fans traveling for each world championship finals event. ... Read more»