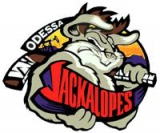 Odessa Jackalopes
Year of foundation: 1997
Colours: red, white, black
Club status: active
Address: Odessa Jackalopes
4201 Andrews Hwy.
Odessa, TX 79762
Phone: +1 (432) 552-7825
Fax: +1 (432) 550-6670
Email: info@jackalopes.org
WWW: Odessa Jackalopes
Did you find any incorrect or incomplete information? Please, let us know.
Season 2020-2021
This club in 2020-2021: NAHL
Current roster
season 2020-2021
* no longer in the club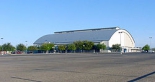 Adress: 4201 Andrews Hwy.
Odessa, TX 79762
Phone: +1 (432) 366-3541
Capacity: 5131
Opened in: 1954
In October 1997, Odessa joined the Western Professional Hockey League (WPHL). In their first season the home games drew an average of 4,000 spectators. Over the next couple of seasons that numbered leveled off, and the team now averages just over 3,200 hockey fans each game.
The Jackalopes continued playing in the WPHL until 2001 when the league merged with the Central Hockey League. Since the 2001-2002 season the Jackalopes have played in the CHL.
On March 23, 2011, the team confirmed that they would be leaving the CHL and joining the North American Hockey League (NAHL).
from 2008 to present: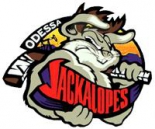 Historic rosters:
Historic statistics:
Past results:
League standings:
Fast facts
season 2020-2021
Odessa Jackalopes participates in season 2020-2021: NAHL
Full analysis of the last 10 seasons of the Ukrainian ice hockey championships Read more»
Full analysis of the last 10 seasons of the Ukrainian ice hockey championships Read more»