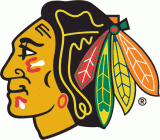 Chicago Blackhawks
Nickname: Hawks
Year of foundation: 1926
Colours: red, black, white
Club status: active
Address: Chicago Blackhawks
1901 W. Madison St.,
Chicago, IL 60612
Phone: +1 312 455 7000
Did you find any incorrect or incomplete information? Please, let us know.
Season 2023-2024
This club in 2023-2024: NHL
Current roster
season 2023-2024
* no longer in the club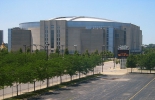 Adress: 1901 W. Madison St,
Chicago 60612
Capacity: 22428
Opened in: 1994
Founded in 1926, joined the league as a member of the Original Six. Played at the now demolished Chicago Stadium for 65 years, but moved to a new arena in 1994.
Stanley Cup Champions 1934, 1938, 1961 & 2010.
League winners:
from 1900 to present: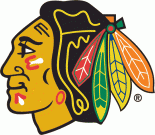 Carcillo suspended indefinitely
Chicago Blackhawks forward Dan Carcillo has been suspended indefinitely after his hit on Edmonton's Tom Gilbert in Monday night's 4-3 victory by the Oilers. Carcillo was previously suspended in October for two games after a hit on Carolina's Joni Pitkanen.
(04 Jan 2012)
Historic rosters:
Historic statistics:
Past results:
League standings:
Fast facts
season 2023-2024
Chicago Blackhawks participates in season 2023-2024: NHL
Kaunas City celebrate the qualification to the second round of Continental Cup with a ten-goals victory over Skautafelag Rejkyavik Read more»
Estonian champion wins KHL Zagreb ensuring first place for the home team Read more»