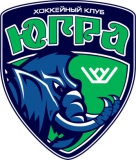 Yugra Khanty-Mansiysk
Short name: Yugra
Name in original language: Югра Ханты-Мансийск
Year of foundation: 2006
Colours: blue,white,green
Club status: active
Address: ul.Ledovaya, 1a.
Tyumen Region, Khanty-Mansi Autonomous Okrug - Khanty-Mansiysk
Phone: +7 (3467) 359-788
Fax: +7 (3467) 363-720
Email: ugra-hc@mail.ru, info@ugra-hc.ru
WWW: Yugra, You Tube channel
Did you find any incorrect or incomplete information? Please, let us know.
Season 2022-2023
Current roster
season 2022-2023
* no longer in the club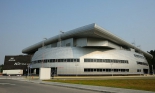 Adress: ul.Ledovaya, 1a.
Khanty-Mansiysk
Phone: +7 (3467) 364-001
Capacity: 5500
Opened in: 2008
Vysshaya Liga: 2009, 2010
Pervaya Liga: 2008
League winners:
from 2006 to 2014: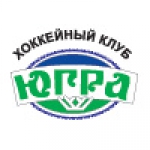 from 2014 to present: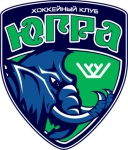 Games of the day: 23 July
@ Minsk: Neman Grodno - Yugra Khanty-Mansiysk 3-2
(24 Jul 2017)
Games of the day: 20 July
@ Minsk (Minsk Cup):Yugra Khanty-Mansiysk - Neman Grodno 4-3 SO
@ Raubichi (BLR): Yunost Minsk - Dinamo Maladzyechna 0-4
HC Dynamo Pardubice - HC Slovan Bratislava 5-2
(20 Jul 2017)
KHL schedule announced
The KHL schedule for 2015-16 can now be found in our games database.
(30 Jun 2015)
Yugra fired coach
Yugra Khanty-Mansiysk announced head coach Dmitry Yushkevich and assistants Anatoly Semyonov and Andrei Emelin were suspended from work due to unsatisfactory results of the team. General Manager Andrei Potaichuk was named interim coach. His assistants will be Dmitri Gogolev and Rudolf Pejchar
(31 Jan 2015)
Starosta to replace Visnovsky
Yugra Khanty-Mansiysk defender Tomas Starosta, 32, is the player chosen by Slovakia coach Vladimir Vujtek to replace injured Lubomir Visnovsky. Starosta will play his first Olympics
(09 Feb 2014)
Jortikka back in the KHL
Finnish coach Hannu Jortikka, who left Admiral at the beginning of this month, has joined Yugra Khanty-Mansiysk as an associate coach.
(25 Dec 2013)
Torpedo with half a dozen against Yugra
In Friday's only KHL game home side Torpedo Nizhni Novgorod let no doubt arise in their 6-2 (2-0, 2-1, 2-1) win against Yugra Khanty-Mansiysk. Half of the eight goals were scored by Swedish imports, two of them by Torpedo forward Martin Thörnberg.
(12 Oct 2012)
SKA St. Petersburg and Toros Neftekamsk win pre-season tournaments
The President of Kazakhstan Cup came at the right time for KHL participants SKA St. Petersburg. With four wins in four games they dominated the tournament. Other KHL teams that played in the cup were Barys Astana and Yugra Khanty-Mansiysk along with the most traditional Kazakh team Kazzinc-Torpedo Ust-Kamenogorsk and a "B" version of the Kazakh national team.

Already yesterday the Lada Cup ended. In a tournament of four VHL teams Toros Neftekamsk won the final 2-1 against HC Sarov. The other two participants were Lada Togliatti and Dizel Penza. Lada won the game for the 3rd place 3-0 against Dizel. A detailed overview you can find here.
(13 Aug 2012)
Yugra extends coaches' contract
Happy with the team campaign, Yugra Khanty-Mansiysk board decides to extend contract of head coach Sergei Shepelev and his assistants Nikolai Solovyov and Sergei Kotov.
All the staff signed a new agreement with the club for two years.
(13 Mar 2012)
Romazan results
In the first games of the Romazan tournament in Magnitogorsk Salavat beat Vityaz 11-4 and the home team Metallurg beat Yugra 3-1.
(25 Aug 2011)
Historic rosters:
Historic statistics:
Past results:
League standings:
Fast facts
season 2022-2023
Kaunas City celebrate the qualification to the second round of Continental Cup with a ten-goals victory over Skautafelag Rejkyavik Read more»
Estonian champion wins KHL Zagreb ensuring first place for the home team Read more»