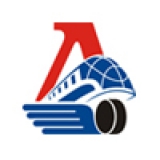 Lokomotiv Yaroslavl
Name in original language: Локомотив Ярославль
Year of foundation: 1959
Colours: red, white, blue
Club status: active (Lokomotiv Yaroslavl booked out of 2011-12 KHL season after its plane crash at September 2011. Will play again from 2012-13. More info in "History" tab of club's profile.)
Address: ul. Gagarina, 15
Yaroslavl 150023
Phone: +7 (4852) 40-71-02
Email: loko@yar.ru
WWW: Lokomotiv Yaroslavl
Did you find any incorrect or incomplete information? Please, let us know.
Season 2022-2023
Current roster
season 2022-2023
* no longer in the club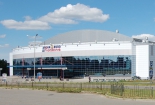 Adress: ul. Gagarina, 15
Yaroslavl 150023
Phone: +7 (4852) 40-70-30
Email: loko@yar.ru
Capacity: 9000
Opened in: 2001
from 1950 to 1955: Lokomotiv Yaroslavl
from 1955 to 1956: Spartak Yaroslavl
from 1956 to 1959: Khimik Yaroslavl
from 1959 to 1963: HC YMZ
from 1963 to 1964: Trud Yaroslavl
from 1964 to 1965: Motor Yaroslavl
from 1965 to 2000: Torpedo Yaroslavl
from 2000 to present: Lokomotiv Yaroslavl
from 2000 to present: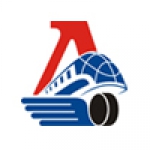 Oleg Bratash is the head coach of the Russian Olympic national team
- fhr.ru
Oleg Bratash has been named head coach of the new special Russian Olympic national team. The ex Krylya Sovetov, CSKA and Torpedo Nizhny Novgorod goaltender is currently a member of the HC Lokomotiv Yaroslavl coaching staff, and will begin his new job after his contract in Yaroslavl runs out. The agreement with the Olympic national team runs until spring 2018.
Chairman of the RIHF board Arkady Rotenberg: "We are very happy that such a coach will work with our younger, talented players, Oleg has worked in the MHL, won the Kharlamov Cup with Spartak Moscow, and has worked as an assistant in big clubs. We are sure, that his experience will help our young players use their potential. He was picked for the job after consulting with the main national team's coaches. The Olympic national team's preparation will form a part of our united system, and along with Valery Bragin Oleg will form squads as well as working together in different aspects."
(13 Feb 2016)
Guvernor's Cup
Guvernor's Cup involving six KHL teams started today in Nizhny Novgorod. Lada beat Neftekhimik 3-2 (OT), Lokomotiv beat Ak Bars 3-0 and the home team Torpedo lost 2-4 to Salavat Yulaev.
(01 Aug 2015)
KHL schedule announced
The KHL schedule for 2015-16 can now be found in our games database.
(30 Jun 2015)
Lokomotiv Yaroslavl fires coach Simpson
After 9 rounds, a record of 3-6 and an anonimous 12th placein the Western Conference standings, Lokomotiv Yaroslavl decided to fire former Switzerland coach Sean Simpson, along with his assistant Colin Muller
Anatoly Khomenko has been appointed as interim head coach.
(28 Sep 2014)
Memory day in KHL
On the 7th of September KHL games are paused in memory of the crash of a plane that carried HC Lokomotiv Yaroslavl three years ago, on 7 of September 2011. Flight attendant Alexander Sizov was the only one who survived in a crash, while 26 players, 4 coaches, 7 club staff members and 7 members of plane crew died.
(07 Sep 2014)
Sochi club to have 7 imports, Expansion draft on 17 Jun
Second KHL Expansion draft will be held at June 17. It would be a draft consisted of 5 rounds, where new club from Sochi will take 1st, 2nd, 3rd and 4th in every round, 5th pick goes to Lada Togliatti. Every club (except foreign clubs and Lokomotiv Yaroslval) should make a list of 2 players which must be older than 1993 y,o.b. Also Sochi and Lada should pay to the club 30% of player salary at season-2014/15.

Lada will have 5 import players for a new season, when Sochi could bring 7 players.
(07 May 2014)
Dave King is the new coach of Lokomotiv Yaroslavl
Just a day after the resignation of Pyotr Vorobyov for health reasons, Lokomotiv Yaroslavl announced Canadian Dave King as new headcoach. King, currently working as Development Coach at Phoenik Coyotes, returned to Russia after 2006-07 season when he coached Metallurg Magnitogorsk for one season, winning the Spengler Cup, becoming the first ever North American coach in the Russian Superleague. King's assistants will be Oleg Petrov and Dmitri Yuskevich
(03 Feb 2014)
Pyotr Vorobyov resigned as Lokomotiv coach
Pyotr Vorobyov resigned from his post as Lokomotiv Yaroslavl headcoach alleging health problems
"On behalf of Lokomotiv and all the fans of Yaroslavl hockey we thank Pyotr Vorobyov for his work and wish primarily health" - said the club in a statement on the website.
President of Lokomotiv Yuri Yakovlev said to Inter-TASS agency: "All this happened very recently, so talk about who will be the new head coach and when is premature"
Responding to a question about how serious Vorobyev's health problems are, Yakovlev answered: "I cannot say more than is written on the official statement"
(02 Feb 2014)
School in Yaroslavl was named in honor of Ivan Tkachenko
Secondary school number 9 in Yaroslavl was named after Ivan Tkachenko. A lot of pupils of Sports School "Locomotive" caters to this school. The ceremony was held September 7th.
Ten hockey players from this school were among victims of the Lokomotiv Yaroslavl tragedy 2 years ago. Nowadays a monument with their names are behind memory lane.
The parents of Ivan Tkachenko and the director of youth Lokomotiv Vladimir Samylin attended the ceremony marking the opening of the monument.
(10 Sep 2013)
Lokomotiv creates a new team for MHL-B
Lokomotiv Yaroslavl announced it was created a new team to play in upcoming season in MHL-B. The team will be known as Loko-Junior and consist of students of hockey schools Lokomotiv and Lokomotiv 2004 born in 1996-97.
Head coach of new team will be Andrei Kapranov, last season worked as assistant coach at Loko (MHL).
(11 Jul 2013)
Historic rosters:
Historic statistics:
Past results:
League standings:
Fast facts
season 2022-2023
Home team opens the Continental Cup first round showing no mercy for opponent KHL Zagreb Read more»
The european debut for the Icelandic champion turned into a harsh lesson taught by the HC Panter in Continental Cup first match in Kaunas Read more»