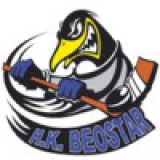 Did you find any incorrect or incomplete information? Please, let us know.
Season 2014-2015
Current roster
season 2014-2015
* no longer in the club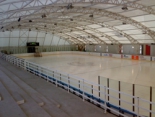 Adress: KLIZALIŠTE PINGVIN Novi Beograd
Jurija Gagarina 78
11 070 Novi Beograd
Phone: +381 01 11 217 81 83
Capacity: 1000
Opened in: 2006
HK Beostar was founded in 2002 and realy started in 2006 when their Hall was built. They had some sucess in younger categories inclouding Serbian title in U-14 category. In 2009-10 season they're compeating in junior categories only.
from 2002 to present: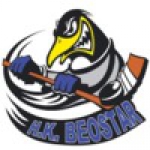 Partizan win 19th title in Serbia
By beating HK Beostar 6-8 and 7-3 in two-games final series, Partizan Beograd won the 2014-2015 edition of Serbian League, continuing to dominate domestic hockey scene: it's title number 19, the 10th consecutive, for Partizan. Beostar Ukrainian forward Dmitri Gnitko was the top scorer of the league with 37 points (19+18) in 12 games of regular season
(15 Mar 2015)
Historic rosters:
Historic statistics:
Past results:
League standings:
Detva owner Róbert Ľupták decided to move the Extraliga license to Prešov Read more»
After a tough conflict between the two entities, an agreement was reached Read more»