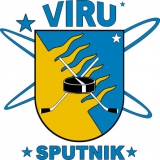 HK Viru Sputnik Kohtla-Järve
Year of foundation: 2002
Colours: blue, yellow
Club status: active
Address: Kalevi 16-32
30325 Kohtla-Järve
Phone: +372 56 655 310
Email: rakimkj@mail.ru
Did you find any incorrect or incomplete information? Please, let us know.
Season 2022-2023
Current roster
season 2022-2023
* no longer in the club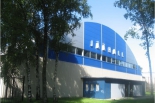 Adress: Spordi 4
30328 Kohtla-Järve
Phone: +372 33 44 455
Capacity: 2000
Opened in: 1986
from 2002 to 2007:
from 2007 to 2021: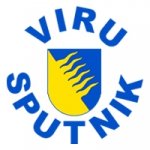 from 2021 to present: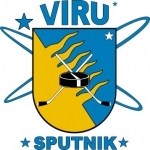 Awards in Estonia
After the end of championship, Estonian Federation announces League awards:
Top Scorer: Anton Nekrassov (Viru Sputnik)
Best goalkeeper: Joni Weckström (Kalev-Valk)
Best defender: Aleksei Petrovits (Viru Sputnik)
Best forward: Ilja Iljin (Kalev-Valk)
Best Coach: Anatoly Zaharov (Kalev-Valk)
Fair Play: Team Viking Sport Tallinn
Federation also announces national team assistant coach Aleksandr Gavrilenok won't be on Estonia's bench at upcoming World Championship in Iceland due to commitments in native Belarus. He will be replaced by Baltica Vilnius (MHL-B) assistant coach Aleksei Lozhkin
(07 Apr 2012)
HK Kalev-Välk Tartu confirms title in Estonia
By beating Viru Sputnik Kohtla-Järve 5-3 in finals game #4, Kalev-Välk wins the series 3-1 and keeps Estonian Meistriliiga title. In the last game Kalev-Valk recovers from 1-3 winning the third period 4-0. Captain Ilja Iljin, scoring an hattrick, was the key player for Kalev recover. This is the 8th title for Kohtla-Järve club
In the bronze medal final Viiking Sport Tallinn captures third place winning 2-0 over Panter/Purikad
(02 Apr 2012)
HK Kalev-Välk Tartu won Estonian regular season
Estonian Meistriliiga finished in last weekend with HK Kalev-Välk Tartu as winner of regular season. Current champion will face fourth seed Viiking Sport Tallinn in playoffs semifinal starting Saturday 11 March as favourite, while other pair between Viru Sputnik Kohtla-Järve and Panter/Purikad Tallinn seems more balanced. Viru Sputnik Anton Nekrassov finished as Top Scorer
(05 Mar 2012)
Panther/Purikad receives suspensions
The Estonian Hockey Federation has decided to suspend Panter/Purikad's player/coach Olle Sildre for the remaining of the season for unsportsmanlike conduct and his verbal attack of the referee after the last league match against Viru Sputnik. Finnish player Jussi Nieminen was suspended four games for charging Viru Sputnik defenceman Aleksei Petrovits. As a result of the charge, Petrovits suffered a broken left collarbone and his season is over.
(17 Feb 2012)
Historic rosters:
Historic statistics:
Past results:
League standings:
Fast facts
season 2022-2023
After a 4-years hiatus, a Kazakh club could be back in Russian Second League Read more»
The 5th season of Ice Hockey Championship was played at Altit Fort, Hunza in -15 C temperature. SCO male team won the Championship against defending champions team of Serena Hotels. ... Read more»