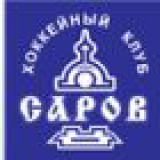 HK Sarov
Name in original language: ХК Саров
Year of foundation: 2002
Colours: red,white,blue
Club status: active
Address: ul.Moskovskaya 5
607183, Nizhny Novgorod region, Sarov
Phone: +7 (83130) 6 26 22
Fax: +7 (83130) 6 26 22
Email: hcsarov@sar.ru
WWW: HK Sarov
Did you find any incorrect or incomplete information? Please, let us know.
Season 2019-2020
Current roster
season 2019-2020
* no longer in the club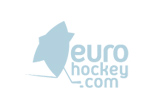 Adress: ul. Moskovskaya, 5
607183, Nizhny Novgorod region, Sarov

Phone: +7 (83130) 9 05 25
Capacity: 1200
Opened in: 2001
from 2002 to present: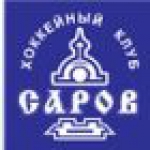 SKA St. Petersburg and Toros Neftekamsk win pre-season tournaments
The President of Kazakhstan Cup came at the right time for KHL participants SKA St. Petersburg. With four wins in four games they dominated the tournament. Other KHL teams that played in the cup were Barys Astana and Yugra Khanty-Mansiysk along with the most traditional Kazakh team Kazzinc-Torpedo Ust-Kamenogorsk and a "B" version of the Kazakh national team.

Already yesterday the Lada Cup ended. In a tournament of four VHL teams Toros Neftekamsk won the final 2-1 against HC Sarov. The other two participants were Lada Togliatti and Dizel Penza. Lada won the game for the 3rd place 3-0 against Dizel. A detailed overview you can find here.
(13 Aug 2012)
Mikhail Varnakov named Russia U20 coach
Mikhail Varnakov was appointed as the new Russia U20 coach. "I understand the responsibility to come after the success of Valery Bragin", said 54 years old Varnakov. 2We have to create a necessary connection with the senior national team. Guys need to understand the game, study the tactics to be ready for a call". In last two seasons Varnakov coached HK Sarov of the VHL. Yevgeny Koreshkov was confirmed as assistant coach.evgeny KoreshkovYevgeny Koreshkov was confirmed as assistant coach
(08 Jun 2012)
Historic rosters:
Historic statistics:
Past results:
League standings:
Fast facts
season 2019-2020
IIHF President expressed a clear position on the situation in Ukrainian hockey during a meeting with the Federation Read more»
Ted Brithen scored three goals when Rögle beat another Swedish team, Frölunda, in the first of two games in the Champions Hockey League semi finals. Red Bull München and Tappare were supposed to play in Münich but that game was canceled ... Read more»