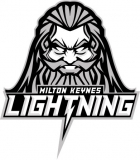 Did you find any incorrect or incomplete information? Please, let us know.
Season 2021-2022
Current roster
season 2021-2022
* no longer in the club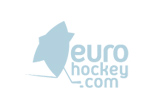 Adress: Planet Ice Arena
Leisure Plaza
1 South Row
Milton Keynes MK9 1DL
Phone: +44 01908 696696
Email: mk@planet-ice.co.uk
Capacity: 2200
Opened in: 1991
Founded in 2002, MK Lightning moved into the empty space left by the departure of Milton Keynes Kings. The MK Kings were involved in a dispute with rink owners Planet Ice, which led to the Kings re-locating to Solihull in May 2002. There they became the Solihull MK Kings for just one season before winding up in April 2003.
2002/2003: EPL Playoff Winners
2003/2004: EPL League Champions EPL Playoff Winners
2004/2005: EPL League Champions EPL Playoff Winners
2005/2006: EPL Playoff Winners
2009/2010: EPL League Champion
League winners:
from 2002 to 2019: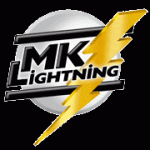 from 2019 to present: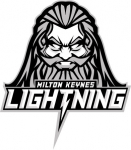 Historic rosters:
Historic statistics:
Past results:
League standings:
Fast facts
season 2021-2022
Already eliminated, the hosts scored twelve goals to bid farewell to the Continental Read more»
Estonian champion finished the qualification group with perfect record and advances to second round Read more»