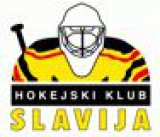 HK Slavija Ljubljana
Year of foundation: 1946
Colours: yellow, black
Club status: temporarily not active
Address: Hladilniška pot 36
1000 Ljubljana
Phone: +386 (0)1 52 80 513
Fax: +386 (0)1 52 80 513
Email: hkslavija@gmail.com
WWW: HK Slavija Ljubljana
HK Slavija Ljubljana is major league affiliate of:
HK Slavija 2
Did you find any incorrect or incomplete information? Please, let us know.
Season 2017-2018
Current roster
season 2017-2018
* no longer in the club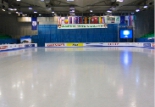 Adress: Hladilniška pot 36
1000 Ljubljana
Phone: + 386 (0) 1 528 30 44
Capacity: 800
Slavija was founded in 1946 in Vevče as Rdeča Zvezda and soon changed its name to Papirničar. Under Papirničar banned it also played its first hockey game in 1949, losing 24:1 against Jesenice. Papirničar's biggest success came in 1955 when they defeated Jesenice in Slovenian republic championships and qualified along Ljubljana for Yugoslavian championships in Beograd. In late 1962 Papirničar changed its name to Slavija, a name it still holds today. It continued to play in Vevče until 1967 when they were forced to move to neighboring county Zalog as their ice rink in Vevče was turned into a swimming pool. Slavija's biggset sucess came in 2000's when they played in Slovenian league finals several time.
Notable players:
from 1946 to 1949: Rdeča Zvezda
from 1949 to 1962: Papirničar
from 1962 to present: HK Slavija Ljubljana
from 1962 to present: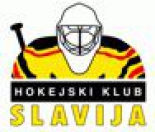 Slovenia Federation launches new league
The Slovenian Federation, in partnership with Croatian and Serbian counterparts, launched the calendar of a new trans-national league called IHL - International Hockey League, starting from September after the positive partecipation of Croatian and Serbian teams in the last two editions of Slovenian League.
10 teams will partecipate, 5 from Slovenia - HK Slavija Ljubljana, HK ECE Celje, HK Triglav, HK MK Bled and HDK Maribor - 3 from Croatia - KHL Medveščak Zagreb 2, KHL Mladost Zagreb and KHL Zagreb - and two from Serbia - Crvena Zvezda Beogrand and HK Vojvodina Novi Sad.
After a home/away round robin and a round more according to the standing, the first eight teams advance to playoffs. A maximum of 5 imports are allowed.
(13 Jul 2017)
Olimpija Ljubljana captured Slovenian title
Olimpija Ljubljana win Slovenian League beating 2-0 rival Jesenice in game #5 of finals, bringing title back to the capital after the victory of Jesenice last year. The final series had a particular trend, with four out of five games ended with a shutout for the goalie of winning team: 3-1, 0-1,0-1,3-0 and 2-0.
This is the 15th title for Olimpija; Jesenice won other 10, nine as defunct Acroni Jesenice and one with current name HDD Jesenice. HK Slavija Ljubljana won bronze by beating 1-0 HK Celje
(12 Apr 2016)
Olimpija and Jesenice will battle for Slovenian Cup
Archrivals Jesenice and Olimpija Ljubljana will compete for the first edition of Slovenian Cup, playing the final on December, 1 in Jesenice. Olimpija won 5-1 the city derby against Slavija Ljubljana, while Jesenice prevailed 2-1 over HK Celje
(15 Nov 2015)
Olimpija Ljubljana wins Slovenian title
By beating 4-1 and 3-2 Slavija, Olimpija Ljubljana wins its second consecutive Slovenian title.
check all Slovenian League stats here
(10 Apr 2013)
Slovenian National League starts tomorrow
Slovenian Domestic League will start tomorrow with the first round of qualification group. Five teams (Triglav, Bled, Maribor, Slavija and Olimpija) will play a single round robin until March 9th. Then, the best two teams will play against Tilia Olimpija and current champion Acroni Jesenice playoff semifinals. Follow Slovenian League on eurohockey.com !
(24 Feb 2012)
Historic rosters:
Historic statistics:
Past results:
League standings:
Fast facts
season 2017-2018
After a 4-years hiatus, a Kazakh club could be back in Russian Second League Read more»
In late Spring, 2023, the International Ice Hockey Federation will host the 86th Men's Ice Hockey World Championships. The competition is easily global ice hockey's biggest event, with hundreds of thousands of fans traveling for each world championship finals event. ... Read more»