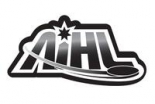 AIHL
League status: Active
Year of start: 2000
Did you find any incorrect or incomplete information? Please, let us know.
Last updated: 05 Sep 2011, 17:05
AIHL games are shorter than typical hockey games, consisting of two 15-minute periods and a 20-minute 3rd, instead of three 20-minute periods that are usually played under normal North American and IIHF hockey regulations.
Teams nominally play each of their seven opponents in the league four times for a total of 28 regular season games. I
Macquarie Ice Rink demolition paused
The demolition of Macquarie Ice Rink in Sydney, scheduled for 2020, has been paused after the community reaction. There will be talks with stakeholders and the two clubs using the rink as home, the Sydney Bears and Sydney Ice Dogs, before coming to a final decision. Neither club has announced what a new rink would be.
(21 Jan 2019)
AIHL announces awards
After the end of the regular season, dominated by Canberra Brave, before the semi-finals that will be played Saturday, September 1st, AIHL announced the awards of the season. Surprisingly the Brave won just one award with forward Wehebe Darge named Local Player of the Year. Perth Thunder and Sydney Bears, finished 3rd and 2nd respectively, take all the other prizes:
AIHL Awards:
- Goaltender of the Year: Anthony Kimlin (Sydney Bears)
- Defenceman of the Year: Landon Oslanski (Perth Thunder)
- Most Valuable Player: Pier-Olivier Grandmaison (Perth Thunder)
- Rookie of the Year: Jason McMahon (Perth Thunder)
- Coach of the Year: Ron Kuprowsky (Sydney Bears)
- Skaters Network Local Player of the Year: Wehebe Darge (CBR Brave)
In the semifinals, played in Melbourne, Canberra Braves will face Melbourne Mustangs and Sydney Bears will battle against Perth Thunder for the spots in the grand final, Sunday 2nd of September
(29 Aug 2018)
AIHL game suspended due to fire in the arena
AIHL game between the Sydney Bears and the Melbourne Ice at Macquarie Ice Rink was stopped during the first intermission due to a small fire in the overhead speaker system that caused the venue to be evacuated.
The AIHL is looking in to rescheduling the fixture
(07 May 2017)
Sydney Ice Dogs announces new coach
Sydney Ice Dogs announced former Australian national team Christopher Blagg as new head coach for upcoming season. Canadian Christopher Foster and former goalie Andrew Waite will serve as assistant coaches. Blagg replaces Vladimir Rubes, who not extended contract due to family commitments.
"Chris brings a wealth of experience and leadership to our hockey club" says General Manager Jason Juba. "He is a good communicator which we believe will work well with the players and also get the best out of them".
(22 Mar 2017)
Perth Thunder named new coach
Perth Thunder announced the appointment of former player David Ruck as new coach after the resignation of Dave Kenway who stepped down from the position due to family commitments and will remain in the club as Director of Hockey. Ruck, 47, retired from active hockey after 2014-15 season, coached junior team Perth Sharks
(16 Nov 2016)
AIHL Finals in Melbourne
The 2016 AIHL season will see its final act at O'Brien Group Arena in Melbourne on 27-28 August weekend when the top four regular season AIHL teams will compete for the Goodall Cup.
(17 Jul 2016)
Eric Lien new coach at Adrenaline - Milestone for Dunwoodie
Adelaide Adrenaline announced the club named former assistant coach Eric Lien new headcoach of the team. Liam, 37, lastly worked as assitant coach of national team. He replaced fired Trevor Walsh.
Sydney Ice Dogs defender Dave Dunwoodie celebrated his 300th AIHL game in the 5-2 loss against Newcastle North Stars on June 25. After 16 years in the League, Dunwoodie is just the second player to reach the milestone in the AIHL. In mid-June Sydney Bears captain Michael Schlamp played his 200th AIHL game
(02 Jul 2016)
Adelaide Adrenaline fires coach
The Adelaide Adrenaline have announced that head coach Trevor Walsh was fired after just two victories in 10 games of AIHL. Forward Graham Charbonneau will be the interim coach until further announcement.
(16 Jun 2016)
Trevor Walsh new coach at Adrenaline
Adelaide Adrenaline announced the appointment of former player Trevor Walsh as new head coach. Canadian-born Walsh, 44, played from 1998 and 2008 for defunct Adelaide Avalanche amassing an impressive 118 goals and 93 assists in 107 games before closing his career at Gold Coast Blue Tongues. He also represented Australia at three World Championships.
"Trevor is well respected by the players and he has a great mind for hockey. He is fierce competitor and I look forward to working with him to bring a championship back to Adelaide" said former coach and Adrenaline Vice President Ryan O'Handley
(17 Dec 2015)
Brad Vigon new coach of Australia
Australian Federation announced the appointment of Brad Vigon as new national team headcoach, replacing Ryan O'Handley, in charge since 2014, who recently resigned also as Adelaide Adrenaline headcoach to become Vice President and Director of Hockey Operations of the club. Vigon, 46, native of Santa Monica, California, coached Melbourne Mustangs since 2012, winning a title in 2013-2014. He already had an experience on national team bench in 2013, when was assistant coach at World Championship Division IIa.
Matti Luoma was named assistant coach. The duo will lead Australia, relegated last season, at World Championship Diviion IIb at Mexico City next April
(02 Dec 2015)
Past league results:
League standings:
Historic statistic:
Individuals records:
Fast facts
season 2010-2011
Youngest player: Kai Miettinen (15 years)
Oldest player: Vladimir Rubes (41 years)
Shortest player: Adrian Nash (165 cm)
Tallest player: Todd Graham (196 cm)
Nationalities: Australia (171), Canada (21), Finland (1), France (1), Great Britain (4), The Netherlands (1), New Zealand (1), Romania (1), Slovakia (2), Sweden (2), USA (14)
Highest win: Canberra Knights - Newcastle North Stars 14-4
Season average attendance: 513
Thailand was outstanding at the Southeast Asian Games in Manila, Philippines, beating Singapore 8-0 in the final. Read more»
First held at the 1920 Summer Olympics, the IIHF Ice Hockey World Championship is an annual tournament and one of the most exciting ones as well. The high-profile tournament was formed in 1908 and first held in 1920. In the beginning, ... Read more»