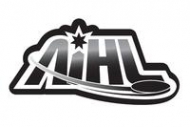 2017 AIHL Award Winners
The AIHL is excited to announce the annual AIHL Award winners
The League is committed to recognising excellence amongst our players and coaching staff and we do so via the annual AIHL Awards, which highlights top-performing players and coaches across a range of categories.
The AIHL Award categories are:
Best Defenceman
Rookie of the Year
Goalie of the Year
Coach of the Year
and the prestigious: Most Valuable Player
How the Awards are decided
Only the teams participate in nominating and voting. Each team provides two Team Delegates; these delegates nominate a player and Coach from their club for each of the Award categories. Delegates then allot points (3,2,1) to nominees for each category – Teams cannot vote for their own nominees. The nominee with the most highest tally of points is the winner of that category.
2017 AIHL Award Winners
Most Valuable Player
Cameron Critchlow – Adelaide Adrenaline
Cameron Critchlow came into the AIHL off the back of captaining the University of New Brunswick Varsity Reds after their second straight U-Sports Championship, and continued his exceptional form throughout the AIHL's 2017 season. Registering 43 points in 26 games, including two game-winning goals for the Adelaide Adrenaline, Critchlow led his team in points, goals and assists, as and proved a driving force within the team after being granted the title of Alternate Captain mid-way through the season.

Best Defenceman
Rob Haselhurst – Perth Thunder
Rookie of the Year
Bayley Kubara – CBR Brave
Brave team governor Warren Apps said Bayley made steady progress throughout the season and ultimately became a key member of the CBR Brave defensive unit.
"He was positionally sound, made smart decisions in all three zones and evolved into a reliable stay at home defenceman," said Apps.
"As a 6-2 185 lbs 18 year old, he has already represented Australia on the National Youth Team and National Junior Team and is one of the youngest players in the AIHL."
Goalie of the Year
Damien Ketlo – Sydney Ice Dogs
Damien Ketlo performed outstandingly throughout the 2017 season, back-stopping the Sydney Ice Dogs for a total of 28 goals allowed having faced more than 1000 shots on goal. With a 0.923 save percentage, Ketlo stopped over 924 pucks during the course of the season. Ketlo also recorded two shutouts sharing the lead in that AIHL feat.
Coach of the Year
David Ruck – Perth Thunder
Dave Ruck has had a phenomenal season after taking over as the coach of the Perth Thunder. The team established a dominant presence in the 2017 season, taking a commanding hold over second place in regular season, and finishing with 57 points: the highest ever recorded in their history. With a relatively young team, Dave Ruck has managed to create in West a serious contender – a team that will only get stronger as their young core develops.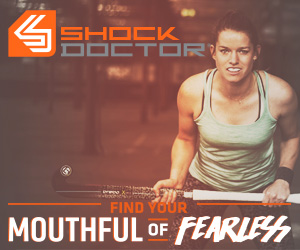 Current events

Czech Rep.: Tipsport extraliga | 1.liga | 2.liga

Slovakia: Tipsport Extraliga | 1.liga

Sweden: SHL | HockeyAllsvenskan
Other: EBEL | Belarus | Croatia | Denmark | Estonia | France | Great Britain | Iceland | Italy | Latvia | Lithuania | MOL-liga | Norway | Poland | Romania | Serbia | Slovenia | Spain | NHL | AHL |
League standings
Game fixtures
League leaders
Kurbads celebrates the European debut with a convincing victory against the toughest opponent and can already see the qualification Read more»
In the game between the underdogs of the group, Ukraine champion earns probably the only points of the Continental Cup campaign in Riga Read more»