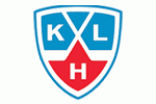 KHL
League status: Active
English name: Континентальная Хоккейная Лига
Administered by: Kontinental Hockey League
Head manager: Aleksandr Medvedev
Year of start: 2008
Did you find any incorrect or incomplete information? Please, let us know.
GROUP: Bobrov Division
GROUP: Tarasov Division
GROUP: Kharlamov Division
GROUP: Chernyshyov Division
#
Club
G
W
W-OT
L-OT
L
Score
P
1
Avangard Omsk
52
26
9
6
11
149:121
102
2
Salavat Yulayev Ufa
52
24
5
6
17
148:140
88
3
Barys Astana
52
23
5
6
18
175:161
85
4
Sibir Novosibirsk
52
21
7
7
17
124:119
84
5
Metallurg Novokuznetsk
52
15
4
5
28
132:177
58
6
Amur Khabarovsk
52
11
5
1
35
115:167
44

Conference quarter finals
SKA-Atlant 4-1 (1-0 OT, 7-0, 1-3, 6-1, 7-0)
CSKA-Lev 4-0 (3-2 OT, 3-2 OT, 3-1, 2-1)
Dynamo Moskva-Slovan 4-0 (5-1, 3-2 OT, 4-2, 3-2)
Lokomotiv-Severstal 2-4 (1-2, 2-1, 2-3, 2-3 OT, 3-2, 1-3)
Ak Bars-Neftekhimik 4-0 (5-1, 3-0, 2-1, 3-2 OT)
Avangard-Sibir 4-3 (5-0, 0-1, 1-4, 5-2, 1-0 OT, 0-3, 2-0)
Traktor-Barys 4-3 (3-4 OT, 3-5, 3-1, 3-2, 6-3, 2-4, 5-3)
Metallurg Mg-Salavat 3-4 (3-4 OT, 2-0, 1-4, 3-2, 2-1, 4-5, 0-2)

Conference semi finals
SKA-Severstal 3-0 (7-4, 4-1, 4-0, )
CSKA-Dynamo Moskva 1-2 (0-3, 2-1, 2-3 OT, )
Ak Bars-Salavat 2-2 (2-3, 0-2, 3-0, 5-3, )
Avangard-Traktor 1-3 (0-5, 0-3, 0-3, 3-1, )
Last updated: 17 Apr 2013, 19:01
During the regular season, each team plays 56 games: four games against each of the teams in their own division (for a total of 20 games) and two games against each of the other teams (for a total of 36 games).

The eight top-ranked teams in each conference receive playoff berths. Within each conference quarterfinals, semifinals and finals are played before the conference winners play against each other for the Gagarin Cup. The division winners are seeded first and second in their conference, based on their regular season record. All playoff rounds are played as best-of-seven series. In each round, the top seeded remaining team is paired with the lowest seeded team etc. This playoff structure is very similar to the current format of the NHL playoffs. In the playoffs, overtime periods last 20 minutes (or until a goal is scored). The number of overtime periods is not limited.

This playoff format does not allow the strongest teams to take the topmost positions in the KHL final standings when these teams are from the same conference. This is because the format makes the conferences equally represented in top two, four, eight and sixteen spots of the final standings, regardless of the relative strength of the conferences.
No automatic promotion/relegation. New applicants are examined by KHL board
The Kontinental Hockey League (KHL) is an international professional ice hockey league in Eurasia founded in 2008. As of 2009, it is ranked as the strongest hockey league in Europe

The title of Champion of Russia, regardless of which nation the club represents, and the Gagarin Cup, named after the first man to reach space and orbit the Earth, cosmonaut Yuri Gagarin, are awarded annually to the league champion, following a 16-team playoff at the end of the regular season. Two teams from the KHL were guaranteed qualification into the Champions Hockey League season.

The league was formed in 2008, from a predecessor organization, the Russian Superleague (RSL). The RSL, in turn, was a successor to the Soviet Championship League, which was founded in 1946 with only five teams. The KHL began its operations with 24 teams. After minor changes in the composition of the Russian teams and even a reduction to 23 teams in the 2010-11 season, the league will be back to 24 teams in the 2011-12 season. Of these teams, 20 are based in the Russian Federation and 4 more are located in Belarus, Latvia, Kazakhstan and Slovakia.
All 23 KHL clubs have applied for next season
KHL President Alexei Morozov said all 23 clubs have already submitted financial documents in accordance with the regulations. Now the league will analyze the financial documents sent by the clubs and will present its opinion to the KHL Board of Directors for the final approvation.
(15 Jun 2020)
KHL suspended playoffs until April 10
The KHL decided to suspend the playoffs after a recommendation by the authorities and taking into account the epidemiological situation. If restrictive measures are reduced or lifted after April 10, the league will be ready for the second stage of the championship. The format and dates will be announced later.
(17 Mar 2020)
Fasel: "KHL should suspend playoffs"
President of the International Hockey Federation Rene Fasel called on the KHL to suspend the season due to the coronavirus pandemic.
"Would it be fair to stop the season in the KHL? Yes.In other championships, games are suspended or cancelled. There are two clubs in Switzerland, including Lugano, which are located near the border of Italy. They were not allowed to play. And the Swiss League decided to suspend the championship. Once again, it is very important to protect the population, the people.We will be realistic." said Fasel to Ria Novosti Agency after Finnish club Jokerit Helsinki announced the withdrawal from the KHL playoffs.
(15 Mar 2020)
Omsk will have a new arena in 2022
A new ice palace for Avangard Omsk will be built by 2022, after the current Omsk Arena was declared unfit and set for demolition just 12 years after it opened, due to safety concerns. In September 2018, an evaluation of Omsk Arena's structure determined the building was in emergency condition, with specialists finding structural defects in 90 percent of surveyed areas, including large cracks in its columns.
"The deadline for completion of the build is 2022, the arena will have a capacity of about 12 thousand spectators and five floors" said Vadim Marygin, Minister of Energy and Public Utilities of the Omsk Region.
(09 Aug 2019)
Geoff Platt named Player of the Year in Belarus
Forward Geoff Platt, recently signed with Avtomobilist Yekaterinburg from Jokerit, was named Player of the Year by Belarusian journalists. The Canadian born Platt, who had Belarusian citizenship since 2013, received 367 votes, finishing ahead of Dinamo Minsk defender Kristian Khenkel (190) and Yunost Minsk forward Mikhail Stefanovich (115)
(15 Jul 2019)
Alexander Titov disqualified for 4 years
Russian defender Alexander Titov, 28,  was suspended for four years for violating anti-doping rules, as reported by the official website of Russian Anti Doping Agency RUSADA.
Titov lastly played for Dizel Penza in 2017-2018 season.
(09 Jul 2019)
KHL canceled the status of foreign for the Belarusian players
Belarusian players have officially ceased to be considered imports in the KHL.
KHL President Dmitry Chernyshenko said the decision were made last September. But on November 14, Sibir Novosibirsk Belarusian defender Pavel Vorobey was still registered as import in the official gamesheet of the game against Red Star Kunlun
"Belarusian players are not considered imports, but it is necessary to make appropriate changes veru urgently to the regulations to allow them playing without limitations" said earlier this week former KHL President Alexander Medvedev
Yesterday the KHL Board of Directors officially adopted the amend to the regulament
(22 Nov 2018)
Dinamo Minsk changes coaching staff
Dinamo Minsk, last in Western Conference, fired Canadian coach Gordie Dwyer and all the staff:
assistants Sergey Stas, Konstantin Koltsov , goalkeeper coach Andrei Kudin and physical training coach Gennady Lyango.
Current Belarus National Team coach Andrei Sidorenko was appointed as new coach, with Andrei Sidorenko , Andrei Kovalev and Dmitry Kravchenko to complete the coaching staff
(11 Nov 2018)
Ziga Jeglich suspended 8 months
The IIHF issued a verdict on the case of Slovenian national team player Ziga Jeglic. He receives an eight-month suspension, until October 20, 2018.
During the Olympics 2018, a fenoterol drug was found in the hockey player's test. The hockey player recognized the violation of the anti-doping rules, and was suspended from the remaining matches of the Slovenian national team. In Korea Jeglich scored one goal. He accepted a voluntary suspension until the date of the final decision
Jeglic played in the KHL last season for Torpedo Nizhny Novgorod and Neftekhimik. After reporting a positive doping test, he left the Nizhnekamsk club.
(13 Aug 2018)
Yevgeny Rymarev is the Kazakhstan Player of the Year
Kazzin Torpedo Ust-Kamenogorsk captain Yevgeny Rymarev was named Kazakhstan Player of the Year for the 2017-2018 season. Rymarev preceded Avangard Omsk left-winger Semyon Koshelev - who plays with Russian passport - Barys Astana duo Roman Starchenko (winner in 2013 and 2015) and the KHL Top-Scorer Nigel Dawes and the winner of last season, Nomad and Barys forward Nikita Mikhailis
(29 Jun 2018)
Past league results:
League standings:
Historic statistic:
Individuals records:
Fast facts
season 2012-2013
Youngest player: Igor Shesterkin (17 years)
Oldest player: Oleg Petrov (42 years)
Shortest player: Mikhail Anisin (168 cm)
Tallest player: Zdeno Chara (206 cm)
Nationalities: Belarus (35), Canada (31), Czech Republic (45), Finland (41), Germany (1), Kazakhstan (36), South Korea (1), Latvia (35), Norway (3), Russia (568), Slovakia (52), Sweden (24), Ukraine (10), USA (12)
Highest win: Barys Astana - CSKA Moskva 1-8
Season average attendance: 6106
The Russian Federation declared champions the teams at the top of standing when the Leagues were stopped Read more»
According to Miroslav Šatan, the next season of Slovakian Extraliga is in danger. Read more»