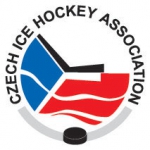 2.liga (CZE)
League status: Active
Administered by: CSLH
Head manager: Vladimir Schiefner
Did you find any incorrect or incomplete information? Please, let us know.
GROUP: Zapad
GROUP: Stred
GROUP: Vychod A
GROUP: Vychod B
GROUP: Vychod C
#
Club
G
W
W-OT
L-OT
L
Score
P
1
Valašský hokejový klub
32
10
2
1
19
95:128
35
2
HC Uherské Hradiště
32
7
0
7
18
86:156
28
3
HC Uničov
32
6
1
1
24
101:190
21

Group formed by teams 13-15 after 28 rounds of Group Vychod.

Each team plays a total of 32 games. Bottom team faces a winner of a regional league in a relegation series.
Last updated: 15 Sep 2012, 11:26
The competing teams are divided into three geographical groups, playing matches only against teams from the same group. Participants in groups Zapad and Stred play each other four times, in Vychod only two times. The Vychod group is then divided into three separate parts - teams placed 1st - 6th form Group A, teams 7th - 12th form Group B and teams 13th - 15th form Group C. Top two teams from Group B then join all members of Group A for a play offs. In other groups, top eight teams from each group advance to the play offs.
The three winners of each group advance to the promotion round, where top two teams are promoted to 1.liga.
The bottom teams from each group go to the relegation round against winners of regional leagues.
Žďár nad Sázavou hires Cihal as coach
Czech Second League team SKLH Žďár nad Sázavou has fired coach Petr Kuchyňa and hired former Kometa Brno, Varese (ITA), and Ambri Piotta (SUI) head coach Svatopluk Cihal.
Cihal, 64, was an assistant coach with Kometa Brno, his former club as player, last season.
(11 Jan 2012)
Past league results:
League standings:
Historic statistic:
Individuals records:
Fast facts
season 2010-2011
Youngest player: Ondrej Slovacek (16 years)
Oldest player: Petr Gulda (45 years)
Shortest player: Martin Pouska (163 cm)
Tallest player: Viktor Kovac (198 cm)
Nationalities: Austria (1), Belarus (1), Canada (5), Czech Republic (1123), Germany (2), Italy (1), Latvia (2), Lithuania (3), Russia (4), Slovenia (1), Slovakia (63), USA (1)
Highest win: HC Břeclav - HC Uničov 11-0
Season average attendance: 573
After one season Goodall Cup is back in Melbourne, but for the first time on Mustangs showcase Read more»
The fourth edition of the Junior Club World Cup was played last week in Ufa, Russia. And for the third time a Russian team finished on top. Read more»