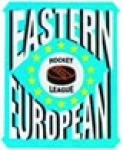 East European Hockey League (EEHL)
League status: Not active
Year of start: 1995
Did you find any incorrect or incomplete information? Please, let us know.
Eastern European Hockey League was a regional ice hockey league which existed from 1995 to 2005.
The league was formed in 1995 by Belarus, Latvia, Lithuania and Ukraine, to provide a higher-level competition for teams from those countries. In some years, the league also included teams from Poland and Russia. Besides the main tournament for professional ice hockey teams, the league also had junior championships in several age groups.
By its end, the league was increasingly dominated by Belarusian teams. In 2005, it was dissolved.
Past league results:
League standings:
Historic statistic:
Individuals records:
Canada takes gold after thrilling final against Russia. Sweden grabs bronze. Read more»