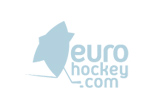 National Ice Hockey League 2
Did you find any incorrect or incomplete information? Please, let us know.
from 2008 to 2012: English National League 2
from 2012 to present: National Ice Hockey League 2
Fylde Flyers stepped down
It has now been confirmed that the Fylde Flyers will not operate as an Ice Hockey team in next season's NIHL North Division 2. Instead the team will convert to the inline format of the game competing in BiSHA North league for the 2013 season.
The move comes after both manager Mick Caunce and Player/Coach Mark Gillingham stepped down citing the small Fylde Ice pad as a major problem in attracting new players of a higher standard. The team also frequently travelled to away game with just 10 skaters resulting in an uncompetitive side being put on to the ice in the majority of games.
(07 Jun 2013)
Past league results:
League standings:
Historic statistic:
Individuals records:
Fast facts
season 2020-2021
As the pandemic continues to ravage ice hockey throughout the world the Scottish Ice Hockey Association decided enough is enough. Read more»
The IIHF Council decided unanimously today to initiate another series of tournament cancellations for the 2020/21 season, following recommendations of the IIHF COVID-19 Expert Group. ... Read more»