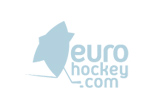 Did you find any incorrect or incomplete information? Please, let us know.
South Korea win Kazakhstan in first exibithion game
South Korea won 5-4 against Kazakhstan in the first of a 5 games series held in Gangneung Sport Center. Both teams allign experimental rosters, made mainly of young players. Other games are scheduled for 1,3,4 and 6 July.
(30 Jun 2019)
Slovakia, USA and Canada wins pre-WHC games
With the World Championship three days away three tournament preparing games was played today. The World Championship host Slovakia beat Norway 3-2 in overtime. USA beat Germany 5-2 and Canada beat Austria 7-5 (7-6 after overtime).
(07 May 2019)
Three late goals give Denmark the win over Austria
Nicklas Jensen, Frederik Storm and Jesper Aabo Jensen scored late goals when Denmark beat Austria 3-1. Peter Schneider scored the Austrian goal.
(05 May 2019)
Easy win for Slovakia over Great Britain
The newcomer of the World Championship, Great Britain, played the host Slovakia in Poprad in a pre-tournament game. Slovakia had no problem to win 6-1.
(04 May 2019)
Switzerland wins WC preparation against Latvia
Switzerland beat Latvia 4-1 in Herisau tonight. Miks Indrasis scored 1-0 for Latvia in the first period. Switzerland then scored two goals in the second period and teo in the third. Swiss goals: Gregory Hofmann, Noah Rod, Lukas Frick and Vincent Praplan.
(03 May 2019)
France beat Italy
In Cergy-Pontoise tonight France beat Italy 6-2. Guillaume Leclerc, Jonathan Janil, Sacha Treille, Damien Fleury, Jordann Perret and Tim Bozon scored for France. Anthony Bardaro and Giovanni Morini for Italy.
(03 May 2019)
Nico Hischier scores three
In his first game ever for the Swiss men's team Nico Hischier scored a hat-trick in the third period. Switzerland won the game against France 6-0.
(26 Apr 2019)
Denmark beats Norway
One goal was enough for Denmark to beat Norway in Lørenskog. Nikolai Meyer scored at 12:55. Sebastian Dahm saved 18 shots for the shut-out.
The teams will play again tomorrow.
(26 Apr 2019)
Swedish revenge
After yesterday's tough loss against Finland, Sweden today won 3-1 in Hartwall Areena. Finland's Toni Rajala scored 1-0 for Finland but Swedish goals by Jesper Bratt, Daniel Zaar and Philip Hol made it a Swedish win.
(26 Apr 2019)
Two goals by Draisaitl not enough vs. Austria
German super star Leon Draisaitl scored 1-0 and 2-0 for Germany against Austria. But that wan't enough. Daniel Jakubitzka, Lukas Haudum and Dominique Heinrich scored for Austria to win the game 3-2.
(25 Apr 2019)
Past league results:
League standings:
Historic statistic:
Individuals records:
Fast facts
season 2020-2021
As the pandemic continues to ravage ice hockey throughout the world the Scottish Ice Hockey Association decided enough is enough. Read more»
The IIHF Council decided unanimously today to initiate another series of tournament cancellations for the 2020/21 season, following recommendations of the IIHF COVID-19 Expert Group. ... Read more»