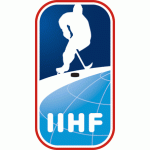 World Women's U18 Championship
Did you find any incorrect or incomplete information? Please, let us know.
GROUP: Group A
GROUP: Group B
#
Club
G
W
L
Score
P
1
Finland
3
2
1
14:4
6
2
Sweden
3
2
1
13:4
6
3
Switzerland
3
2
1
9:5
6
4
France
3
0
3
1:24
0

Relegation Round
Switzerland - France 5-1
France - Switzerland 0-2

Quarter Finals
Czech Republic - Sweden 2-3
Russia - Finland 3-0

Fifth Place Game
Czech Republic - Finland 3-1

Semi Finals
USA - Sweden 4-0
Canada - Russia 4-0

Bronze Medal Game
Russia - Sweden 1-2

Final
USA - Canada 3-2 OT
Last updated: 15 Jan 2016, 00:00
Slovakia to the Elite level for the first time
Slovakia beat Germany 5-1 to win the U18 Women's Division 1 Group A and promote to the elite division for the first time.
The home team Austria is relegated to Division 1B.
(13 Jan 2019)
France up, Japan down
The French Under-18 girls are promoted to the 2016 World Women's U18 Championship after they won Division 1 undefeated this week.
Japan is relegated from the Elite Division after losing two relegation games against Switzerland.
(11 Jan 2015)
Girls go to Hungary
Hungary will host the 2014 IIHF Ice Hockey U18 Women's World Championship in Budapest.
(19 Sep 2013)
Japan wins promotion
Japan is promoted to the 2014 IIHF Ice Hockey U18 Women's World Championship after winning the Division 1 in Romanshorn, Switzerland.
(09 Jan 2013)
Women's U18 update
The IIHF U18 Women's World Championship is played in Finland right now. The first stage ended today and as expected Canada and USA qualified directly for the semi finals. The quarter finals are Sweden-Hungary and Finland-Czech Republic. Russia and Hungary will play a best-of-3 series to decide who gets relegated.
(01 Jan 2013)
Women's U18 Worlds on its way
The IIHF U18  Women's World Championship started today in Vierumäki and Heinola, Finland. Finland and Sweden both scored game winners in the last minute against Germany and Czech Rep. while USA won big against Russia and Canada won with some what surprisingly small numbers against Hungary. Full results and stats will be found on our tournament page.
(30 Dec 2012)
U18 Women's World Championship
The tournament starts on 31st December. Live commentary from all games can be found at www.eurolivescores.com.
(31 Dec 2011)
Past league results:
League standings:
Historic statistic:
Individuals records:
Fast facts
season 2015-2016
All the awards for the season were assigned during the General Assembly of the Federation Read more»
The second tier of British hockey is to undergo a re-vamp from season 2019-2029. The new ten-team national division will sit above the long-standing Divisions One and Two, which will continue to be regionalised into North and South. ... Read more»