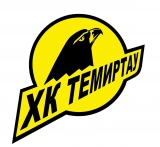 HK Temirtau
Year of foundation: 2012
Colours: Blue, yellow
Club status: active
Address: ul. Lenina 72/2
100012 Karaganda,
Republic of Kazakhstan
Phone: +7 (7212) 92-13-26
Fax: +7 (7212) 921128
Email: saryarka-hc@mail.ru
WWW: HK Temirtau
Did you find any incorrect or incomplete information? Please, let us know.
Season 2018-2019
Current roster
season 2018-2019
* no longer in the club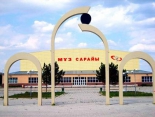 Adress: Republiki av. 28,
101400 Temirtau
Phone: +7 8 (7213) 91 65 85
Capacity: 2706
Opened in: 1974
estabilished in 212 as Sary Arka second team to partecipate at domestic champioship. Moved to Temirtau in 2015 to replace defunct Arystan
from 2012 to 2013: Sary Arka-2 Karaganda
from 2013 to 2015: Berkut Karaganda
from 2015 to present: HK Temirtau
from 2012 to 2015: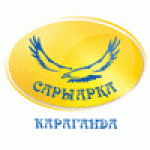 from 2015 to present: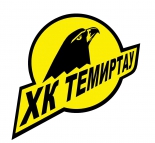 Kazakhstan Cup groups unveiled
The cities of Pavlodar and Kokshetau will host the 2016 edition of Kazakhstan Cup, from 20 to 28 August.
As usual the ten partecipating teams were placed in two groups. The winner of each group will play the final at Pavlodar on August 28
Group A (Pavlodar): Beybarys Atyrau, Ertis Pavlodar, Nomad Astana, HK Almaty, SHҚO Ust-Kamenogorsk
Group B (Kokshetau): Arlan Kokshetau, Kulager Petropavlovsk, HK Temirtau, Gornyak Rudny, HK Astana
(13 Jun 2016)
The new season begins!
Yesterday three friendly games opened the 2015-16 of icehockey! Threre were games in Belarus, Kazakhstan and France: chack all the result on the most complete collection of pre-season games on eurohockey
(16 Jul 2015)
Berkut Karaganda renamed
Sary Arka farm team Berkut will be renamed Temirtau in connection with the relocation of team from Karaganda to Temirtau where will replace folded Arystan
(17 Jun 2015)
Sary Arka farm will play in Temirtau
The farm team of Sary Arka Karaganda will play the next Kazakhstan League based in Temirtau, replacing Arystan, folded due to financial difficulties, ensuring the continuity of hockey in the city. The team will continue using the name Arystan (Lions). It's still unclear the future of current Sary Arka farm tem, Berkut. Rumours are about a possible partecipation in MHL
(17 Apr 2015)
Sary Arka-2 renamed
In compliance with Kazakhstan Federation new rules not allowing a farm-team to partecipate in the league with same name of main team, Sary-Arka-2 was renamed Berkut (golden eagles) after a contest between fans.
Previously Barys-2 changed its name to Nomad. Kazzinc-Torpedo-2 still not announced new name
(05 Jun 2013)
Historic rosters:
Historic statistics:
Past results:
League standings:
Fast facts
season 2018-2019
After years of speculations and proposals, the joint championship among Baltic Republics is now a reality Read more»
The international break gave us a chance to see the Four Nations Cup take place in Canada. This is an annual tournament between Canada, USA, Sweden and Finland in women's hockey. The strength of the Swedish league can be seen in ... Read more»