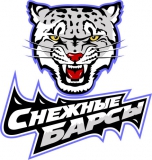 Snow Leopards Astana
Name in original language: Снежные Барсы
Year of foundation: 2011
Colours: blue, white, light blue
Club status: active
Address: ul. Munaitpasova, 9
010000 Astana
Phone: +7 (007) 34-21-29
Fax: +7 7172 34-21-29
Email: hcbarys@yandex.ru
Did you find any incorrect or incomplete information? Please, let us know.
Season 2019-2020
Current roster
season 2019-2020
* no longer in the club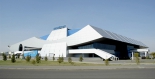 Adress: ul. Munaitpasova, 9
010000, Astana
Phone: +7 8(7172) 35-21-22
Email: dskazakhstan@mail.ru
Capacity: 5332
Opened in: 2001
from 2011 to present: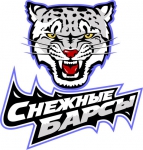 Junior Club World Cup quarter finals
The group stage of the JCWC in Yekaterinburg ended today. The quarter finals will be played on Thursday: Avto Yekaterinburg - MODO Hockey, Red Army Moscow - Jokerit, HC Davos - HC Ocelari Trinec and Snow Leopards Astana - HK Riga.
(22 Aug 2017)
The new season begins!
Yesterday three friendly games opened the 2015-16 of icehockey! Threre were games in Belarus, Kazakhstan and France: chack all the result on the most complete collection of pre-season games on eurohockey
(16 Jul 2015)
Historic rosters:
Historic statistics:
Past results:
League standings:
Fast facts
season 2019-2020
Canada takes gold after thrilling final against Russia. Sweden grabs bronze. Read more»