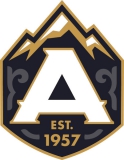 HK Almaty
Name in original language: ХК Алматы
Year of foundation: 2010
Colours: yellow,blue
Club status: active
Address: Abay Avenue 48
Central Stadium
Almaty
Phone: +7 (727) 317 6998
Fax: +7 (727) 393 0157
WWW: HK Almaty
Did you find any incorrect or incomplete information? Please, let us know.
Season 2019-2020
Current roster
season 2019-2020
* no longer in the club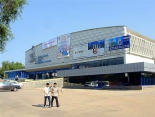 Adress: Prospektiva Abai 44
050052, Almaty
Phone: +7 2923333
Capacity: 5000
from 2010 to 2017: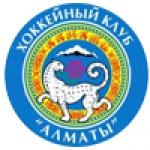 from 2017 to 2019: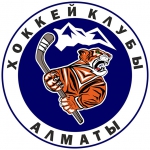 from 2019 to present: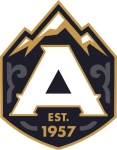 Altai Torpedo retains Kazakhstan Cup
A goal by Maxim Khudyakov at minute 56 gives the second consecutive Kazakhstan Cup to Altai Torpedo Ust-Kamenogorsk, in the final, played in Almaty, against Kulager Petropavlovsk. The Torpedo farm club won the qualifying Group A despite a loss 1-0 SO in a dramatic match agaist national champion Beybarys Atyrau, the bronze winner in the consolation final against home team HK Almaty, unexpectedly lost the qualification, beaten 2-1 in the last game of the group against already eliminated HK Temirtau.
The best players of the competition are:
Best goalkeeper - Andrei Yankov, Kulager
Best defender - Adil Beketaev, Altai Torpedo
Best striker - Ilya Akhmetov, Kulager
Best young player - Demid Eremeev , HK Temirtau
(25 Aug 2019)
Kazakhstan Cup groups unveiled
The cities of Pavlodar and Kokshetau will host the 2016 edition of Kazakhstan Cup, from 20 to 28 August.
As usual the ten partecipating teams were placed in two groups. The winner of each group will play the final at Pavlodar on August 28
Group A (Pavlodar): Beybarys Atyrau, Ertis Pavlodar, Nomad Astana, HK Almaty, SHҚO Ust-Kamenogorsk
Group B (Kokshetau): Arlan Kokshetau, Kulager Petropavlovsk, HK Temirtau, Gornyak Rudny, HK Astana
(13 Jun 2016)
Almaty will have a new arena
The city of Almaty, Kazakhstan, will have a new 12.000 spectators arena in 2017. The new venue is building for the Universiade and will have also another two small arenas
(28 May 2013)
HK Almaty replaces coach
HK Almaty and Russian coach Aleksandr Vysotsky terminated contract by mutual agreement. New head coach is Oleg Bolyakin, former coach at Kazzinc Torpedo and Sary Arka, with Yuri Mihailis as assistant
(11 Dec 2012)
Almaty will have a 15,000 seats arena
Almaty Mayor Akhmetzhan Esimov, during the visit at locations of sports facilities to be built for the 28th Winter Universiade in 2017, announces the city will have a new 15,000 seats Ice Arena and two further minor ice rinks
(18 Apr 2012)
Game not played in Kazakhstan League
Due to ice problem at Almaty Baluan Sholak Arena, Kazakhstan League match between HK Almaty and Arystan Temirtau wasn't played today and will be rescheduled. Place and date will be determined soon.
(16 Jan 2012)
Historic rosters:
Historic statistics:
Past results:
League standings:
Fast facts
season 2019-2020
As the pandemic continues to ravage ice hockey throughout the world the Scottish Ice Hockey Association decided enough is enough. Read more»
The IIHF Council decided unanimously today to initiate another series of tournament cancellations for the 2020/21 season, following recommendations of the IIHF COVID-19 Expert Group. ... Read more»