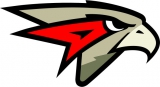 Did you find any incorrect or incomplete information? Please, let us know.
Season 2020-2021
Current roster
season 2020-2021
* no longer in the club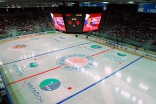 Adress: 35 Lukashevicha Street
Omsk
Russia
Phone: +7 (3812) 707-127
Email: avangardsn@mail.ru
Capacity: 10318
Opened in: 2007
from 2009 to 2018: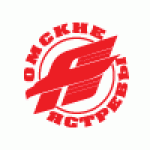 from 2018 to present: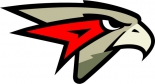 MHL teams open JCWC in style
All three teams of MHL won their opening game of the Junior Club World Cup yesterday. HK Riga beat Dubuque Fighting Saints 5-2, Dinamo-Shinnik Bobruisk beat Sudbury Wolves 5-1 and Omsk Hawks got a 5-1 win over Vitkovice.
In the fourth game Finnish HPK beat Swedish Frölunda 4-3.
(26 Aug 2013)
Omsk Hawks have new coach
After three seasons as assistant coach, Yury Panov was promoted as new Omsk Hawks headcoach. He replaces Evgeny Kornoukhov, passed in Avangard staff. Former Omsk Hawks B coach Igor Zemlyanoy will be Panov´s assistant
(25 Jun 2013)
Gazprom reduces Avangard budget
Gazprom oil markedly reduces the budget of Avangard Omsk. Compared to last season the club will not receive nearly one-third of funds from its principal sponsor.
For the whole season 2013/14 Avangard and its youth team Omsk Hawks will receive 684.4 million rubles from the general sponsor, a cut of about 30%
(07 Jun 2013)
Avangard Omsk hires two assistant coaches
After Eduard Zankovets and Santeri Heiskanen left the club, Avangard Omsk announces the appointment of two new assistant coaches: Yevgeny Kornoukhov and Vladimir Chebaturkin. Both were head coach in MHL last season: Kornoukhov coached Omsk Hawks, while Chebaturkin was on Atlant Mytischi bench
(10 Apr 2013)
Today was the start of the new MHL season
In the season opener of Europe's most important youth competition, the Russian-based Molodezhnaya Hockey League, between last year's winners Omsk Hawks and finalists Red Army Moscow team the hosts from Omsk won 2-1 (0-0, 2-0, 0-1) this afternoon.
(01 Sep 2012)
World Junior Club Cup - Day 4
Linköping were outshot 39-14 but beat HIFK 3-2 to become the first team to qualify for the semi finals of the World Junior Club Cup in Omsk. The home team Omsk Hawks beat Karlovy Vary 4-1.
(21 Aug 2012)
World Junior Club Cup - Day 3
The North American teams, Waterloo Black Hawks and Sudbury Wolves, both won big in their first game of the World Junior Club Cup in Omsk. But in the second game both lost.
Today Omsk, Linköping, Dinamo-Shinnik and HK Riga won its games. When all teams have played two games only Dinamo-Shinnik and Linköping have 6 points.
(20 Aug 2012)
World Junior Club Cup - Day 1
The World Junior Club Cup started today in Omsk. Karlovy Vary beat Norway U20 3-1 in the first game. Other results: HIFK-Denmark U20 4-2, Omsk Hawks-Dinamo-Shinnik Bobruisk 1-2 and Linköping-HK Riga 4-1.
(18 Aug 2012)
MHL awards
MHL announces the winners of annual awards:
Top Scorer: Artyom Gareyev (Tolpar Ufa) (59 games, 82 points, 28 goals, 54 assists)
Best Forward: Denis Davydov (Silver Lions St. Petersburg) (55 games, 37 goals)
Best Defender and Best +/- : Sergei Tereshchenko (Steel Fox Magnitogorsk) (35+/-)
Best Goalkeeper: Eduard Reyzvikh (Hawks Omsk) (35 games, 1.69 GAA, 7 SO)
MVP of the playoffs: Nikita Gusev (Red Army Moscow) (19 games, 33 points, 16 goals, 17 assists)
Best coach: Evgeny Kornoukhov (Hawks Omsk)
(07 Jun 2012)
Historic rosters:
Historic statistics:
Past results:
League standings:
Fast facts
season 2020-2021
Ahead of the coming World Championships the EIHL is to host a new mini series. Read more»
A short Cup competition involving four teams is to be played from next week in England. Read more»