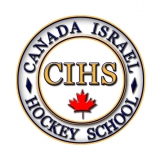 Maccabi Metulla
Name in original language: HAI - Hockey Academy of Israel
Year of foundation: 2010
Colours: white,blue
Club status: active
Phone: +972 52-329-8038
WWW: Maccabi Metulla
Did you find any incorrect or incomplete information? Please, let us know.
Season 2011-2012
Current roster
season 2011-2012
* no longer in the club
from 2011 to 2019: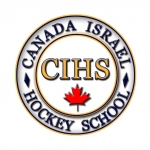 from 2019 to present: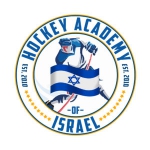 HSC Csikszereda advances in Continental Cup
HSC Csikszereda/Miercurea Ciuc easily won the Continental Cup first round played at home. Romanian team finished the tournament with a perfect record and withou suffering a single goal: 15-0 and 15-0 against Baskent Yildizlari Ankara and Maccabi Metulla - Israelian team replaced forfeited CH Jaca from Spain - and 6-0 over Serbian Vitez.
Turkish team grabbed a significative second place beating 6-1 Vitez and 13-1 Maccabi.
HSC Csikszereda will now play in Landshut, Germany from 19 to 21 October with Landshut Cannibals, Belfast Giants (GBR) and Eaters Geleen (NED).
Follow Continental Cup here
(01 Oct 2012)
Maccabi Metulla replaces Jaca in Continental Cup
Israeli champion Maccabi Metula will replace forfeited CH Jaca in first round of Continental Cup, held in Miercurea Ciuc, Romania, from 28 to 30 September. Maccabi will play with host HSC Csikszereda, Vitez Belgrade (Serbia) and Baskent Yildizlari Ankara (Turkey).
(12 Jul 2012)
Maccabi Metulla wins Israeli League
By beating Icebergs Bat Yam 2-1 at shoot-outs Maccabi Metulla, coached by Semion Yakubovich, wins its first ever Israeli League title. Game final flows very dramatic. In the second period, Iceberg opened the score after the team's defender Nisan Butbol going out by one on one with the Maccabi goalie Alex Aronov. With 12 seconds before the end of the game Artem Korotin (Maccabi) equalized the score. Score did not change in over time, and in the series of penalty shoot Korotin again was accurate and realized his try
(29 Apr 2012)
Historic rosters:
Historic statistics:
Past results:
League standings:
Fast facts
season 2011-2012
After Kazakhstan, also Slovakia postpone indefinitely the start of Extraliga and all hockey competitions after government bans all mass event Read more»
After a conference call between all ten clubs unanimously agreed that they cannot commit to a 2020-21 league season starting on December 5th as previously planned, and the season will be suspended. ... Read more»