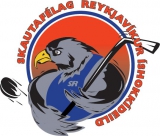 Did you find any incorrect or incomplete information? Please, let us know.
Season 2017-2018
Current roster
season 2017-2018
* no longer in the club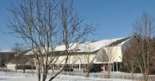 from 1899 to present: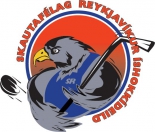 Icelandic League started
Icelandic League started this week with a convincing victory of champion SA Akureyri and new player-coach, Finnish Jussi Sipponen, 5-0 against Bjornin. Silver medalist SR Reykjavík lost 5-4 at overtime in the city derby aginst Esja UMFK.
Follow every game of Icelandic League on Eurohockey page
(03 Sep 2015)
SA Akureyri wins title in Iceland
By beating arch rival and regular season winner SR Reykjavik 4-1 in the final series and 7-0 in the decisive game, SA Akureyri wins the title of Icelandic League for the third consecutive year, confirming its domination on domestic hockey with 5 titles in last 6 years. As last season, SA American forward Ben DiMarco was the top scorer with 49 points (33+16) in 24 games.
(24 Mar 2015)
Historic rosters:
Historic statistics:
Past results:
League standings:
Fast facts
season 2017-2018
Winning 2-1 against host Rungsted, Yunost keeps the perfect record proposing as favourite for the Superfinals Read more»
The final continental cup group game took place in Rungsted between Sheffield Steelers of Great Britain and Kurbads Riga of Latvia. Read more»