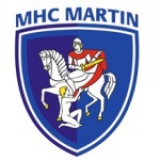 Did you find any incorrect or incomplete information? Please, let us know.
Season 2016-2017
Current roster
season 2016-2017
* no longer in the club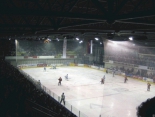 Adress: Gorkého 2, 036 01 Martin
Capacity: 4200
from 1993 to 2003: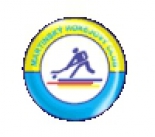 from 2003 to 2005: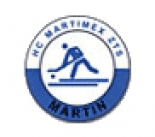 from 2005 to 2011: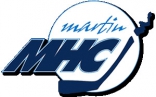 from 2011 to 2016: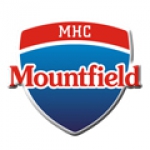 from 2016 to present: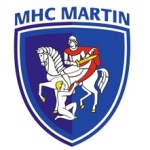 MHC Martin forced to postpone games
MHC Martin was forced to postpone the Extraliga games against Zilina and Liptovsky Mikulas scheduled for Friday and Sunday due to a infectious viral illness.
"Unfortunately, one of our players was diagnoed with an infectious viral disease and was quarantined" - said the club in a spress release. Since in this case must be carried out tests on all those who were in close contact with the patient, and make the necessary vaccinations, we were forced to cancel the trainings and of course the games." Team should be back on ice on October 28 for the game against Nitra
(23 Oct 2016)
Michal Cesnek dead in a plane crash
Former Slovakian defender Michal Cesnek was among the seven victims of a mid-air collision between two airplanes during a parachuting show in Cerveny Kamen, Slovakia.
Cesnek,36, retired after 2013-14 season, played more than 200 games in Ligue Magnus with Caen and mainly Strasbourg when he arrived in 2008. In 2007-2008 season was named to French All-Star team. In his native Slovakia played for Danubia Bratislava, Zilina, Martin and Spartak Dubnica
(21 Aug 2015)
Milan Kolena seriously injured in a car accident
MHC Mountfield Martin forward Milan Kolena suffered a serious car accident on saturday morning near the village of Turčianska Štiavnička. According to club Facebook page Kolena underwent surgery. Site Turiec.sme.sk reported the player was in a car along with other three passengers, two men and a woman, all serious injured. "Circumstances and causes of the accident are under investigation" said regional police spokesman Radko Moravčík. Kolena was the captain of Slovakia U20 at the last World Championship and returned to Martin after starting the season at Kosice
(16 Nov 2014)
Daniel Babka new coach at Martin
MHC Martin announced former defender Daniel Babka will be the new headcoach of Extraliga team. Babka, 41, closed his career in France during 2011-12 season playing as player-coach at CHAR Rouen in French Third Division
(25 Jun 2013)
Historic rosters:
Historic statistics:
Past results:
League standings:
Fast facts
season 2016-2017
Winning 2-1 against host Rungsted, Yunost keeps the perfect record proposing as favourite for the Superfinals Read more»
The final continental cup group game took place in Rungsted between Sheffield Steelers of Great Britain and Kurbads Riga of Latvia. Read more»