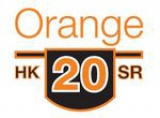 HK Orange 20
Short name: Slovakia U20
Year of foundation: 2007
Club status: active
Phone: +421 918234840
WWW: Team Slovakia U20
Did you find any incorrect or incomplete information? Please, let us know.
Season 2018-2019
Current roster
season 2018-2019
* no longer in the club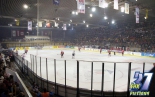 Adress: Hlboká 92
921 01 Piešťany
Phone: +421 911 946005
Capacity: 3500
Opened in: 1986
from 2007 to 2008: HK VSR SR 20
from 2008 to present: HK Orange 20
from 2008 to present: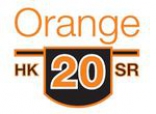 Slovak 1.liga
There will be only 13 teams in the Slovak 1.liga for the 2011-12 season. Club Dolny Kubin will not play the upcoming season due to financial problems.. The schedule includes HK Orange U20, the National Junior Team which also plays in Slovak Tipsport Extraliga, playing once against each team. Schedule here.
(29 Aug 2011)
Historic rosters:
Historic statistics:
Past results:
League standings:
Fast facts
season 2018-2019
Despite material disadvantages, Georgia's hockey team is moving up the charts. Read more»
The 9 and 10 October saw Game Day 5, the penultimate round of the group stage this year's Champions Hockey League. Each team played the first of a back to back meeting with the same opponent as the group stage of ... Read more»