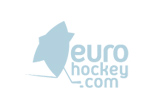 EJC
League status: Not active
Youth league: yes, U18
English name: European Junior Championships
Administered by: International Ice Hockey Federation
Year of start: 1967
Did you find any incorrect or incomplete information? Please, let us know.
The IIHF European Junior Championships were an annual ice hockey tournament organized by the International Ice Hockey Federation and held from 1968 to 1998, with an unofficial tournament being held in 1967. The tournament was played as a U19 tournament from 1968-1976. In 1977, the IIHF created the IIHF World Junior Championships, and the U19 championships became U18. The tournament was dominated by the Russians (and Soviets), Czechs (and Czechoslovaks), Swedes and Finns, winning all but two of the medals in the 31 years it was held.
The U18 Championships remained strong until 1999, when the new IIHF World U18 Championships were introduced, thus rendering the U18 European Championships redundant. Two European Divisions continued until 2000, but were tiered qualifiers, alongside Asian Divisions, with promotion and relegation to the World Group B.
Past league results:
League standings:
Historic statistic:
Individuals records:
In the openinig night of Continental Cup in Vilnius, Valk Tartu leaves no way out to the hosts Read more»
Home loss for the 2021 champion on the opening day of the Swedish league. Read more»