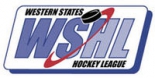 WSHL
League status: Not active
Youth league: yes, U20
English name: Western States Hockey League
Administered by: Western States Hockey League
Head manager: Ron White
Year of start: 1994
Did you find any incorrect or incomplete information? Please, let us know.
It started its first season in 1994 as a Junior B league with six teams. The WSHL currently has 16 teams in three divisions, Western Division, Mountain Division, and Mid-West Division. In 2006, it was promoted to the Tier III Junior A classification.

In August 2011, the WSHL became the first league to jump from USA Hockey to the Amateur Athletic Union.In April 2020, the WSHL lost the Fresno Monsters, Las Vegas Thunderbirds, Northern Colorado Eagles, Ogden Mustangs, Ontario Avalanche, Pueblo Bulls, San Diego Sabers, Southern Oregon Spartans, and the Utah Outliers to the United States Premier Hockey League, another independent junior hockey organization. The Oklahoma City Jr. Blazers then left on May 19, 2020, to join to the North American 3 Hockey League (NA3HL).On May 26, 2020, the WSHL announced it would be dormant for the 2020-21 season due to the on-going COVID-19 pandemic, stating the league was already they have begun preparing to return for the 2021-22 season. In June 2020, the El Paso Rhinos also left for the NA3HL for the 2020-21 season with the intention of joining the NAHL for the 2021-22 season.
In January 2021, the league stated that it still intended to return for a 2021-22 season.In August, the league gave an update with six new teams and five returning teams split into two divisions: Northwest and Provincial.The schedule was released in September and the league had lost the Vancouver Devils expansion team.The season started the last weekend of October and the expansion Utah Altitude folded after one game played. By November 5, the Northwest Division was announced as going dormant for the season with no games played by Bellingham, Rogue Valley, or Seattle Bellingham and Vernal then joined the Provincial Division, but Bellingham withdrew after playing five games. By January 2022, the six remaining teams left the WSHL and started another league called the Can-Am Junior Hockey League (CAJHL) to finish the season independently.
Past league results:
League standings:
Historic statistic:
Individuals records:
Gary Graham parted ways with EIHL side Nottingham Panthers this morning. Read more»
With a 5-2 win for Cardiff and 4-1 win for Angers they will take their place in the Superfinal. Read more»