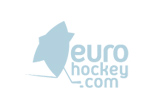 LHL - Luxembourg Hockey League
League status: Active
Administered by: Federation Luxembourgeoise de Hockey sur Glace
Year of start: 1993
Did you find any incorrect or incomplete information? Please, let us know.
a regular season being played between October and March, with most matches held at the Kockelscheuer or in Beaufort.
At the end of the season, each division will hold a Final Four play-off, with the winner becoming the national champions
The eight competing teams will be:
Division 1:
- Beaufort Knights
- Puckers Luxembourg I
- Tornado Luxembourg
Division 2:
- Beaufort Knights II
- Huskies Luxembourg
- Puckers Luxembourg II
- Silverbacks
- Tornado Women
from 2010 to 2016: Alter Domus Cup
from 2016 to 2020: Luxembourg Cup
from 2020 to present: LHL - Luxembourg Hockey League
The Luxembourg Hockey League (LHL) features eight teams competing across two divisions battling to be crowned champions.
Past league results:
League standings:
Historic statistic:
Individuals records:
Home loss for the 2021 champion on the opening day of the Swedish league. Read more»
The SC Bern defender Beat Gerber played his 1168th NL game on Friday. Read more»