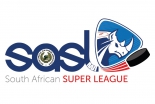 SASL - South African Super League
League status: Active
Head manager: Marc Giot
Year of start: 2015
Did you find any incorrect or incomplete information? Please, let us know.
Last updated: 31 Oct 2023, 16:38
The Super League has been coming for years now and with the guidance of Bob Mancini from USA Hockey & Markus Graf from Swiss Ice Hockey, SA Hockey has finally set the stage for the second ever national league, the last taking place in 2002 with a 5 team televised league.
The Super League will be starting small, a "tri-city" series between Pretoria Capitals, Gauteng Wildcats and Cape Town Kings. These three hockey clubs currently supply the South African National Team with the majority of their players that represent the country at IIHF World Championships. The goal is that this league inspires many of the ice hockey athletes in the country to take a more professional approach to the sport and over time include additional teams to the Super League as we saw with Rugby in South Africa.
The Super League for the 2015 season will take place in 4 series, each team will be traveling to either Cape Town or Gauteng and play a battery of games with the series commencing in Cape Town at the Grand West arena from Sunday 26th to Monday 27 July. This will be the Capitals traveling leg where they will be playing 3 games in 2 days against the hosts, The Kings, first game - Sunday morning, seconds game - Sunday evening and final game on Monday night where the rink is expected to host a capacity crowd.
Thereafter, the Cape Town Kings are touring Johannesburg where they will be playing 4 games in 4 days against both Capitals and Wildcats and the final traveling leg will be the Wildcats coming to Cape Town at the end of August for another 3 game showcase. The Capitals and Wildcats will be going head to head on a weekly basis since they are only 45 minutes away from each other, which will tie up the series.
The high-impact and stacked games will help the core of the SA National team to prepare for the upcoming World Champs taking place in Turkey early 2016 as they will be facing 6 countries in 7 days. South Africa has a great chance of winning gold in this Division 3 tournament and major focus will be placed on their overall play during the 2015 Super League Season.
As a style of play has been developed over the past 4 years as part of the inclusion of Bob Mancini (USA Hockey) as head coach of the South African Men's Team, this play also filtered through to the younger national teams, this league is vital to the development of the national team. A top league is vital for our development and at present the local leagues and top players are starved for high-tempo & good quality games, SA Hockey is confident that this will close the gap as best as possible.
Cape Town Kings won South African Super League title
The Cape Town Kings win the third consecutive title of South African Super League (SASL), played in September-October in Cape Town and Forest Hill.
Kings finished 2 points ahead of Pretoria Capitals
Awards:
Best goalkeeper: Ryan Edward Boyd (Wildcats Ice Hockey Team )
Best defender: Deen Magmoed (Cape Town Kings)
Best forward: Reinhard Venter (Pretoria Capitals)
MVP: Uthman Samaai (Cape Town Kings)
(31 Oct 2023)
Cape Town Kings confirms title in South Africa
The Cape Town Kings won the South African Super League, the interprovincial tournament back in action after two years hiatus due the Covid outbreak
Check all the Super League stats here: https://bit.ly/3NDn8C2
The Individual awards:
Best Goalie: Ryan Boyd (Kempton Park Wildcats)
Best Defender: Dean Magmoed (Cape Town Kings)
Best Forward: Reinhard Venter (Pretoria Capitals)
(04 Nov 2022)
Cape Town Kings win South African Super League
The title of South African Super League lands in Cape Town for the first time, after the first three editions were won by teams from Johannesburg. The Cape Town Kings take the crown of national champion with a perfect record of eight victories, ahead of Pretoria Capitals and the winner of first two editions Kempton Park Wildcats. Kings forward Uthman Samaai finished as Top Scorer with 32 points (19+13)
The South African Super League is the only national competition in South African icehockey. The provinces of Gauteng and Cape Town each have their own league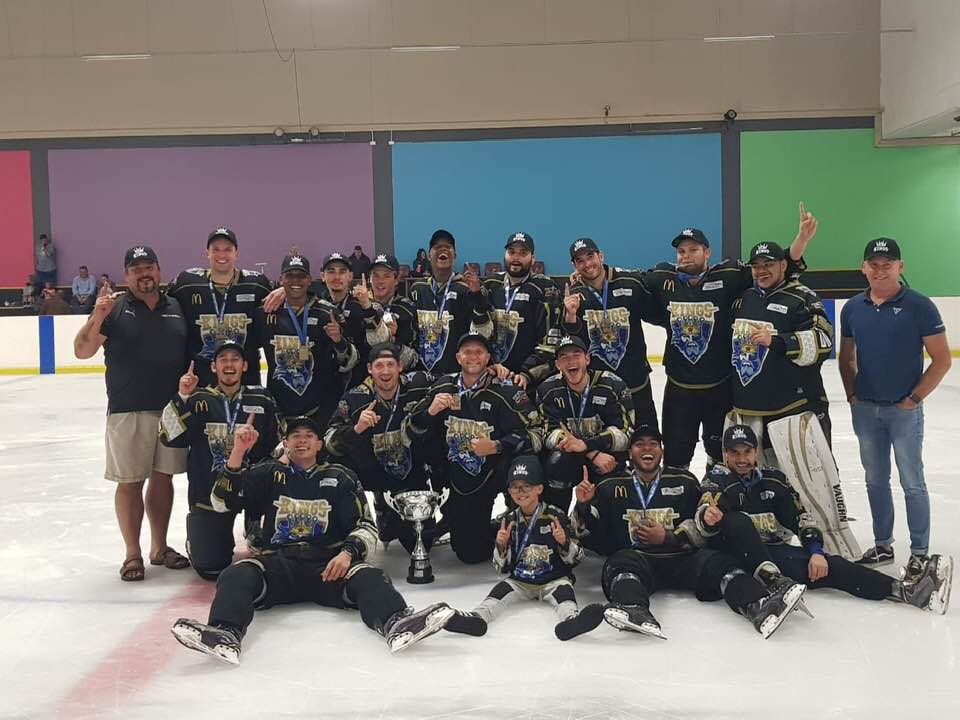 (03 Apr 2019)
Kempton Park Wildcats defends title in SASL
The Kempton Park Wildcats confirms the title of SASL - South African Super League with a 7-3 record in the season. The title came on the final round when Pretoria Capitals surprisingly lost 4-6 decisive game against last ranked Cape Town Kings with a nightmarish third period, closed 0-5. National team and Pretoria defender Andre Marais was the Top Scorer with 23 points (9+14)
(15 Aug 2016)
Past league results:
League standings:
Historic statistic:
Individuals records:
Fast facts
season 2023-2024
Cardiff Devils won by one-goal-difference against home side Grenoble and advances to the Continental Cup Superfinals along with Nomad Astana Read more»
Kazakh champion closes the Continental Cup semifinals round with a perfect record, by beating HK Zemgale in the last game Read more»