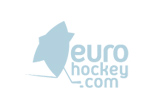 HPHL
League status: Active
Youth league: yes, U18
English name: High Performance Hockey League
Administered by: High Performance Hockey League
Head manager: Joe Emery
Year of start: 2011
WWW: http://www.hphl.us
Did you find any incorrect or incomplete information? Please, let us know.
Six high-profile AAA hockey organizations have formed a new tier one amateur hockey league to be known as the High Performance Hockey League (HPHL). Competition in the HPHL will begin in the fall 2011-12 playing year with both a Boys and Girls division.
The formal announcement of the new league was made today in a joint statement by the directors of the member organizations. The clubs are: Chicago Mission, Chicago Young Americans, Detroit Compuware, Detroit Honeybaked, Detroit Little Caesars and Team Illinois.
The League was created to bring together organizations of like mindedness, notably a philosophical commitment to USA Hockey's American Development Model (ADM) and its Long Term Athlete Development (LTAD) recommendations which includes age-specific development of young athletes. The clubs are connected by history, purpose, and proximity, and bound by a mutual interest in creating a highly competitive training and developmental environment with a focus on the following core principles:
Past league results:
League standings:
Historic statistic:
Individuals records:
Full analysis of the last 10 seasons of the Ukrainian ice hockey championships Read more»
Full analysis of the last 10 seasons of the Ukrainian ice hockey championships Read more»