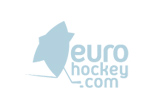 2. division (DEN)
League status: Active
Administered by: Danmark Ishockey Union
Did you find any incorrect or incomplete information? Please, let us know.
No promotions/relegations
A regional Division purely recreational and there's no promotion to division 1.
The east division holds former league team and many times champion in the early years of the danish hockey league, KSF. The remaining teams are mainly recreational teams from the hockey cities/clubs in Denmark and could be considered their second or third team.
Many older and former league players still plays in these regional leagues.
Past league results:
League standings:
Historic statistic:
Individuals records:
After a 4-years hiatus, a Kazakh club could be back in Russian Second League Read more»
In late Spring, 2023, the International Ice Hockey Federation will host the 86th Men's Ice Hockey World Championships. The competition is easily global ice hockey's biggest event, with hundreds of thousands of fans traveling for each world championship finals event. ... Read more»