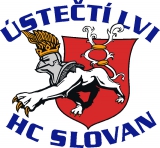 HC Slovan Ústečtí Lvi
Short name: Ústí nad Labem
Year of foundation: 1945
Colours: blue, yellow
Club status: active
Address: Masarykova 232
400 01 Ústí nad Labem – Bukov
Phone: +420 472 741 093
Fax: +420 472 741 093
Email: info@hcusti.cz
WWW: http://www.hcusti.cz
Did you find any incorrect or incomplete information? Please, let us know.
Season 2010-2011
Current roster
season 2010-2011
* no longer in the club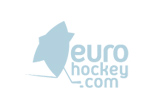 Adress: Masarykova 232/974
Ústí nad Labem
Capacity: 6500
After spending most of its years in lower divisions, hockey club in Usti has grown rapidly in last couple of years and was promoted to Extraliga in 2007. However, straight relegation back to 1. liga came in 2008.
from 1945 to 1949: Sokol Ústí nad Labem
from 1949 to 1959: ZSJ Armaturka Ústí nad Labem
from 1959 to 1966: TJ Chemička Ústí nad Labem
from 1966 to 1993: TJ Slovan Ústí nad Labem
from 1993 to 2005: HC Slovan Ústí nad Labem
from 2005 to 2014: HC Slovan Ústečtí Lvi
from 2014 to present: HC Slovan Ústí nad Labem
Promotion to Extraliga in 2007
League winners:
from 2005 to 2012: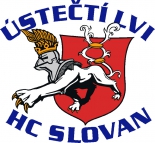 from 2012 to 2014: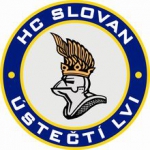 from 2014 to present: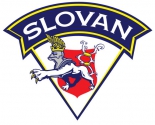 Mlada Boleslav wins battle for Extraliga
Mlada Boleslav won the decisive seventh game of Tipsport extraliga relegation series 4-1 and beat Usti nad Labem 4-3 in the series. Boleslav has won its third relegation series in a row, once again preventing the winner of 1. liga from promotion to the top division.
(17 Apr 2011)
Battle for Extraliga goes down to seventh game
The qualification series for a place in next season's Tipsport extraliga will be decided in the last seventh game on Sunday. Mlada Boleslav squandered a 3-1 lead in the series and after today's game, which 1. liga champion Usti nad Labem won 3-2, the series is tied after six games.
(15 Apr 2011)
Usti crushes Chomutov to win Czech 1. liga
The final battle of two strongest teams in Czech 1. liga became a surprisingly one-sided affair. Usti nad Labem swept Chomutov aside in four straight games (2-1, 5-4, 3-2, 4-1) to win the league. Last season, the same pair fought a seven-game series with Chomutov becoming an eventual winner. Usti now advances to the best-of-seven series against Mlada Boleslav for a spot in Extraliga for next season. The series starts on 6th April.
(26 Mar 2011)
Historic rosters:
Historic statistics:
Past results:
League standings:
Fast facts
season 2010-2011
Home team opens the Continental Cup first round showing no mercy for opponent KHL Zagreb Read more»
The european debut for the Icelandic champion turned into a harsh lesson taught by the HC Panter in Continental Cup first match in Kaunas Read more»