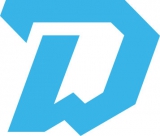 Dinamo Maladzyechna
Year of foundation: 2014
Club status: active
Did you find any incorrect or incomplete information? Please, let us know.
Season 2022-2023
Current roster
season 2022-2023
* no longer in the club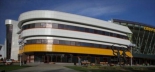 Adress: Ul. Belkii Gostinets, 102
Maladzyechna
Phone: + 375-44-566-55-12
from 2014 to 2018: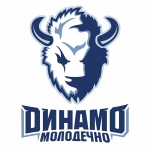 from 2018 to 2019: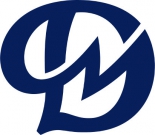 from 2019 to present: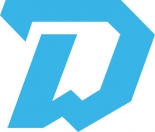 The Court sentenced the hockey players Dinamo Maladzyechna involved in a match fixing
On September 4, the Moscow District Court of Minsk sentenced hockey players Alexander Syrei, Sergei Sheleg, Nikita Ustinenko and Alexey Ivano , who were accused of unlawfully influencing the course of the Belarus Extraliga match Dynamo Molodechno - Mogilev (5: 6) in November 2019, as well as in the distribution of pornography.
The court sentenced Syrei and Sheleg to two years' imprisonment with a two-year probationary period and a suspended sentence. In addition, both hockey players were fined 2700 Belarusian rubles (euro 860)
Ivanov was fined 13,500 rubles (euro 4315)
In relation to Ustinenko, the criminal proceedings were terminated in accordance with the law "On amnesty in connection with the 75th anniversary of the victory in the Great Patriotic War of 1941-1945."
(04 Sep 2020)
Dinamo Minsk won Belarus Cup
For the third time in history, Dinamo Minsk won the Belarus Cup, named after Ruslan Salei, by beating 3-0 in the final, played in Gomel, cup holder and national champion Yunost Minsk. In the semifinal, Dinamo trashed 4-0 host Gomel, while Yunost prevailed at shootouts against Dinamo Maladzyechna. These teams reached the final four by winnig their qualification groups, while Dinamo Minsk and Yunost earned a bye and enter in the competition in the final four.
In the bronze medal final, Dinamo Maladzyechna left no chance for Gomel, with a 5-1 victory.
It's the first trophy for Dinamo Minsk since 2009, when the club won the Spengler Cup
(31 Aug 2020)
IIHF suspended the players involved in match-fixing in Belarus
All the players involved in the match-fixing scandal in Belarus received a provisional suspension by IIHF as reported in a short note issued by International Federation:
"in accordance with IIHF Code of Conduct Rule 3.6, the IIHF has decided to provisionally suspend the players from all ice hockey competitions or activities authorized and/or organized by the IIHF or any IIHF Member National Association as of 2 July 2020.These cases will now be referred to the IIHF Disciplinary Board for further review and sanctioning."
The players, all from Dinamo Maladzyechna, are:
Goaltender Alexei Ivanov
Defenders Nikita Ustinenko, Sergei Sheleg and Alexander Syrei
Forwards Pavel Boyarchuk,Stanislav Kuchkin and Vyacheslav Lisichkin
(04 Jul 2020)
Neman and Gomel are the finalists of Belarus Cup
Despite two defeats in 2nd leg of semifinals, Cup holder Neman Grodno and HK Gomel are the finalists of 2017 Belarus Cup, named after Ruslan Salei.
In a replay of last season Cup and league finals, Neman knocked out rival Yunost Minsk, winning 6-4 in Minsk and loosing 1-2 at home.
An opening goal by Edijs Brahmanis was enough for Gomel to secure the pass for the final, despite the 3-1 defeat against Dinamo Maladzyechna, thanks to the 3-0 victory in the first leg.
The date of final is TBD
HK Gomel won the national Cup 4 times, the lasty in 2013; Neman has two titles, in 2015 and 2017
(27 Sep 2017)
Belarus Cup semifinals set
After the last game, won by Dinamo Maladzyechna against Yunost Minsk, the semifinals of Belarus Cup are known with the first two teams from each of two groups qualified: HC Dinamo Maladzyechna, winner of Group A, will play with Gomel, while Neman Grodno will face Yunost Minsk. The dates of two legs of semifinals are to be determined
(27 Aug 2017)
Games of the day: 20 July
@ Minsk (Minsk Cup):Yugra Khanty-Mansiysk - Neman Grodno 4-3 SO
@ Raubichi (BLR): Yunost Minsk - Dinamo Maladzyechna 0-4
HC Dynamo Pardubice - HC Slovan Bratislava 5-2
(20 Jul 2017)
Calendar of Belarus Cup unvelied
Belarus Federation publishes today the calendar for Belarus Cup, named after Ruslan Salei, in memory of the defender tragically passed away in Yaroslavl plane crash. As in last editions, the 11 Extraliga teams plus Belarus U20 national team are divided in two groups playing a single round robin. The two winners will advance to finals. Two finalists from last edition, champion Yunost Minsk and Dinamo Maladzyechna are in thew same group, so won't meet in the final act.
As usual Eurohockey will follow Belarus Cup with game-by-game stats
(12 Jul 2016)
Season awards decided in Belarus
At the meeting of Executive Committee of the Belarus Federation were announced the awards for the 2015-2016 season:
Here the winners:
Best goalkeeper - Maxim Malyutin (Shakhter Soligorsk)
Best defender - Kristian Khenkel (Yunost-Minsk)
Best forward - Pavel Razvadovsky (Yunost-Minsk)
Best young player - Danila Karaban (Dinamo Maladzyechna)
Top scorer - Victor Andrushchenko (Shakhter Soligorsk)
Playoffs MVP - Alexander Tryanichev (Yunost-Minsk)
Best referee - Andrei Shrubok (Minsk)
Best arena - Chizhovka Arena Minsk
The Committee also announced the Extraliga will be played with same format also next season, but increasing the number of import players up to 6.
(21 Apr 2016)
Yunost and Dinamo Maladzyechna will battle for Salei Cup
Yunost Minsk and Dinamo Maladzyechna are the finalists of Salei Cup (National Cup of Belarus) 2015. In a home/away semifinal series Yunost won national champion Shakhtar Soligorsk 8-3 and 2-6 reaching the final for the seventh time since the first edition of the competition in 2001-02 equaling the record of defunct Keramin Minsk. Yunost already holds the record for the most wins, four, along with HK Gomel.
Dinamo Maladzyechna, a team founded in 2014, reached its first ever final by beating 2-1 and 3-3 Khimik-SKA Novopolotsk
Final will be played in home/away format, on October 06 in Minsk and October 20 in Maladzyechna
(30 Sep 2015)
Semifinals defined in Belarus Cup
After the end of first phase, with teams splitted in two groups, are known the semifinalists of Belarus Cup. Trophy holder Neman Grodno was surprisingly eliminated in Group A
Yunost Minsk - Shakhtar Soligorsk
Khimik-SKA Novopolotsk - Dinamo Maladzyechna
Semifinals will be played in September, dates are to be determined, with home/away format
(19 Aug 2015)
Historic rosters:
Historic statistics:
Past results:
League standings:
Fast facts
season 2022-2023
Kaunas City celebrate the qualification to the second round of Continental Cup with a ten-goals victory over Skautafelag Rejkyavik Read more»
Estonian champion wins KHL Zagreb ensuring first place for the home team Read more»